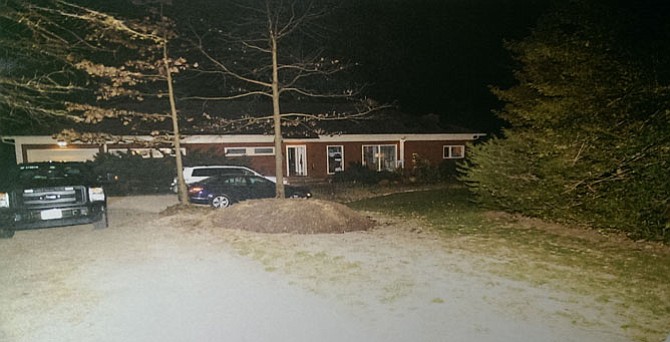 Over six weeks since Johan De Leede, 83, was shot to death in his home on the 6000 block of River Drive in the Mason Neck area, Fairfax County Police have yet to name any suspects in the homicide.
"Detectives at the Crime Scene Section and Scientist at the Division of Forensic Science continue to process evidence collected at the scene," Major Crimes Division Commander Captain David M. Smith said in an email, "and we are obviously hopeful that additional leads will be generated from these activities, but understand that this takes time."
Police first responded to the house back on March 11 around 1 a.m. the morning for a call of an unresponsive man. From their preliminary investigation, police said De Leede was shot several times inside the house by a shooter from outside. He died after being taken to a local hospital.
Detectives have spent two days so far canvassing the communities where the shooting took place. They also conducted a late night road check on Gunston Road that they said should have matched the date and time of the murder.
Fairfax County Police spokesman MPO Don Gotthardt said there continues to be increased patrolling of the area by Franconia District officers and Neighborhood Patrol Units.