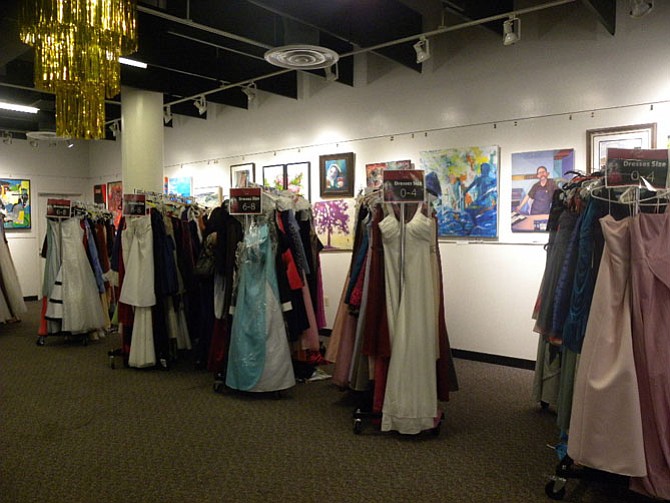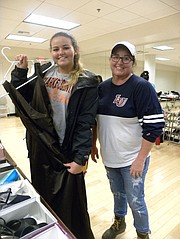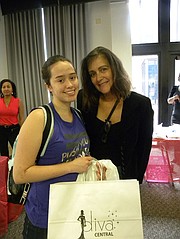 It's a night filled with anticipation. But it can cost almost one month's rent. It's prom night.
Through Diva Central Prom Dress Giveaway -- held in Reston on Saturday, April 23 -- Delta Sigma Theta Fairfax County Alumni Chapter and the Reston Community Center, along with other business and community partners, are helping ease the cost by giving away dresses, shoes, accessories and a make-over.
"Sometimes there's a lot of peer pressure to look pretty and look nice," said Joannelle Baptiste of Delta Sigma Theta. "We want to take the pressure off the young girls so they can have that without breaking their parents' pockets."
A 2015 Visa Inc. survey calculated that a prom-going teen will spend an average of $919 on a dress, limousine rental, tickets, flowers, food, after- party, etc. A "promposal" -- an elaborate way to ask someone to the prom -- can cost as much as $324.
Katie Bryson, of Clark County, Va., knows this only too well. Last year she spent "$1,000 easy" on her other daughter's special night -- $400 just for the dress, plus shoes, makeup, alterations.
This year, she and her daughter Kellianne, 16, a freshman, drove an hour and 15 minutes from Berryville. This is Kellianne's first prom. "It's a harder economy right now," said Katie.
"For our family resources, this makes much more sense for us," said Leanna Bailey, a senior at Herndon High School. "If you can save money on a dress, that's really appreciated."
Bailey's mother Angela Starling is grateful for this event. "We know that when there is prom or a military ball coming, we don't stress," she said. "We'll have a place to go to find a wonderful dress."
Bailey and Starling have gone to regular stores to get ideas. But they go to the prom dress giveaway and find something "equally nice or better," said Bailey. She came away with a white gown with red embroidery, which matches the red color of her school, and other accessories.
Despite the high cost of prom, it is something that means a lot to the students. "You work hard all year, it's something to go to but more special than just going out," said Bailey.
"It's a great night to go out with your friends and have fun … time off from school before the summer," said Kellieanne.
"You might not remember the SATs but you'll remember prom," said Bailey.