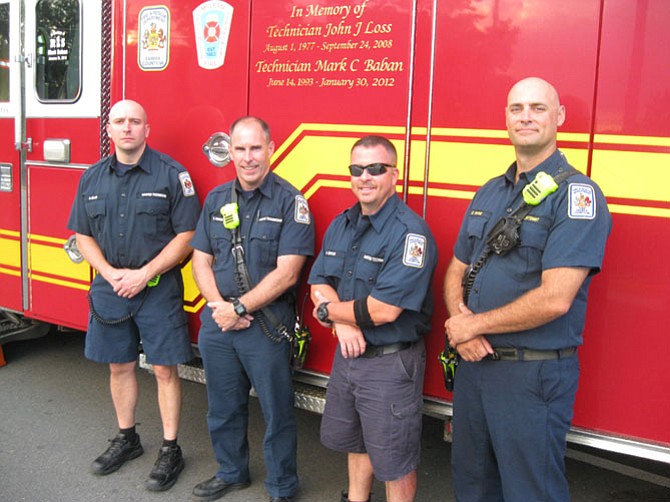 See more National Night Out photos on Facebook.
The Vinson Hall Retirement Community on Kirby Road in McLean joined in the celebration of National Night Out on Tuesday, Aug. 2. Policemen, Firemen and local Sheriffs visited the member residents who were treated to hotdogs, hamburgers, macaroni and potato salad and watermelon and brownies in the outdoor parking lot. National Night Out is an annual neighborhood-based crime and drug prevention event that shows neighborhood spirit and strengthens partnerships with local police. Between 6-9 p.m., neighbors, friends and families lock their doors, turn on outside lights, and spend the evening outside together. It is observed in thousands of communities in all 50 states.
"I am very passionate about what our law enforcement officers and fire and rescue do for our community," said Kathy Martin, CEO of Vinson Hall Retirement Community. "I thought this was a wonderful way to get our neighbors and law enforcement together for an evening of socialization. So we decided to have a great American cookout for the young and old alike."