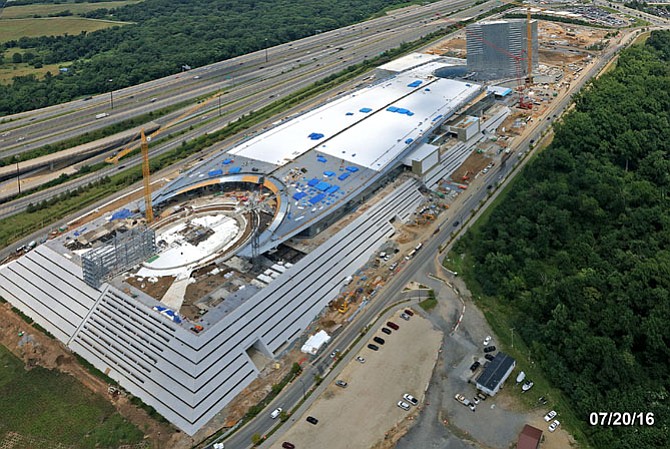 A Vegas-type luxury hotel and casino owned and operated by the MGM Resorts International — soon to open for business on the shores of the Potomac River's National Harbor — was discussed at a Mount Vernon-Lee Chamber of Commerce breakfast meeting on Thursday, Aug. 11.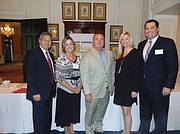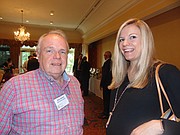 Bill Boasberg, MGM general manager; Sarah Moore, MGM executive director of Marketing and Retail; and Patrick Fisher, MGM executive director, Hotel Operations, outlined the progress of construction, and the numerous amenities planned for the MGM National Harbor Hotel and Casino at an announced cost of $1.3 billion.
The MGM speakers emphasized that, when opened, the MGM Resorts National Harbor will offer "an entertainment experience like nothing before" in this area.
In his opening remarks, Boasberg said that the resort will be open for business by the fourth quarter of this year. He said that it is their goal to establish a new level of hospitality entertainment in the region, while at the same time they do not plan to compete with the many convention-rich venues offered in the Washington D.C. area. Their strategy is to offer an added attraction for conventioneers, tourists, and local and regional vacationers wanting a change of atmosphere and the ultimate in entertainment .
According to Boasberg, the company has hired 200 employees so far. The plan is to hire 3,600 employees. Half of all the employees hired must reside in Maryland.
Their marketing will target east coast customers
He showed a video of the MGM National Harbor projected design plans and projected offerings.
"We are excited to connect with the 100 local business people. It was a great opportunity to highlight the MGM National Harbor experience and provide a glimpse of what visitors will see. We look forward to hosting everyone," Boasberg said.
Mount Vernon Supervisor Dan Storck asked several questions, including what opportunities or plans were there to partner with local schools such as Mount Vernon schools and others who offer hospitality curricula to students. Boasberg replied they were very sensitive to their corporate social responsibilities to the community, and will be supportive of ways to connect to the community, but did not offer any specifics.
Comments from the chamber attendees were supportive and the questions related to timing of the opening and what was being offered. MGM officials directed the attendees to their website, which will be updated as progress is made in many areas. The MGM speakers said that completion of construction and getting the many departments and buildings ready to open was a priority right now.
Details
MGM Hotel and Casino
A 4.5 Star hotel with 308 rooms and 74 luxury suites ranging in size from 588 s.f. to 3,210 s.f.
A seasonal pool
A 18,000 s.f. high-end, branded retail space
A theatre for 3,000-4,000 guests
A Sports Bar that will include 95 TVs.
Parking for 5,000 cars
135,000 s.f. of gaming space with 3,600 slot machines, and 140 gambling tables
A Spa
Seven restaurants — gourmet chefs in some
27,000 s.f. of meeting and event space
Approximately 3,600 employees
The resort spaces will include a permanent collection of art inspired by Washington metro area artists, sculptors, and photographers.
Contact Information
MGM National Harbor.com
Inquiries: 301-971-6111
or Dasha Ross-Smith
301-971-5727