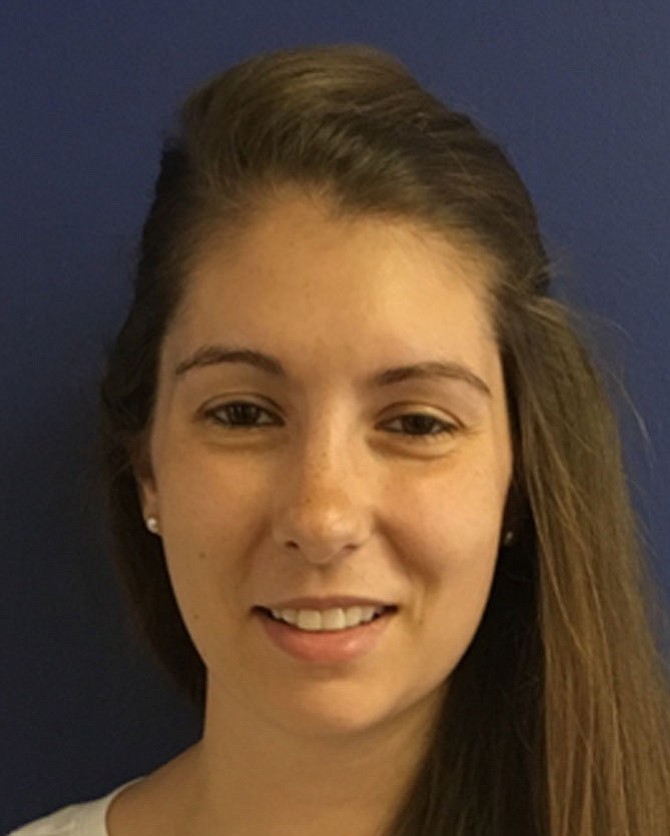 Originally from Raleigh, N.C., Rebecca* was in Alexandria visiting a friend in the '60s. While the two girls were out on the town one evening, her friend dared her to ask out a member of the band that was playing in the club. Rebecca accepted the dare. That band member became her husband and Alexandria became her new home.
Rebecca recalls that the city was so quiet when she and Henry first moved in, even on Abingdon Drive where they would watch the planes go over the Potomac. Eventually, they moved into a home on Cambridge Road and raised three children, while Henry worked at the nearby Duke Street Post Office.

And though her husband is no longer alive, spunky 79-year-old Rebecca and her two dogs remain in the home and in the city she has come to love. "I like the way they are painting the electrical boxes on Duke Street with all kinds of designs. It is something the city should consider doing all over," she said. She still hosts family get togethers with her children and four grandchildren but has not been able to take care of her home maintenance issues like Henry did.
But Rebecca isn't known to ask for help for herself. She is known to help others … she watches her neighbors' dogs, accompanies her close friends to their medical visits, and has even inquired about how to donate her late husband's walker so someone else can use it. But when she received an application from us in the mail for free home repair services, she agreed to seek help.

This summer, Rebuilding Together Alexandria arranged help for Rebecca's home from Lowe's employees of four separate stores in the DMV area. The Lowe's volunteers were eager to take on the largest safety hazard for Rebecca, her visitors, and her beloved dogs: the back porch. The structure was deteriorated, pulling away from the house, and had several severely rotted boards. The Lowe's team brought a truck of wood and quickly went to work replacing the boards and stabilizing Rebecca's porch. Along with an improved porch, interior cracks from an earthquake were patched and painted, new interior and exterior doors were installed, and most important to Rebecca was the installation of a handrail leading to her basement, which houses her washer and dryer.
With all the safety improvements, Rebecca, with her pink flower ankle tattoo that reminds her of how she stayed positive through three bouts of breast cancer, enjoys her home, neighbors, and community again. If you know someone like Rebecca who could benefit from our services, we encourage you to introduce them to us. For more information, call 703-836-1021 or visit www.RebuildingTogetherAlex.org.
* It is Rebuilding Together Alexandria's policy to not disclose full names