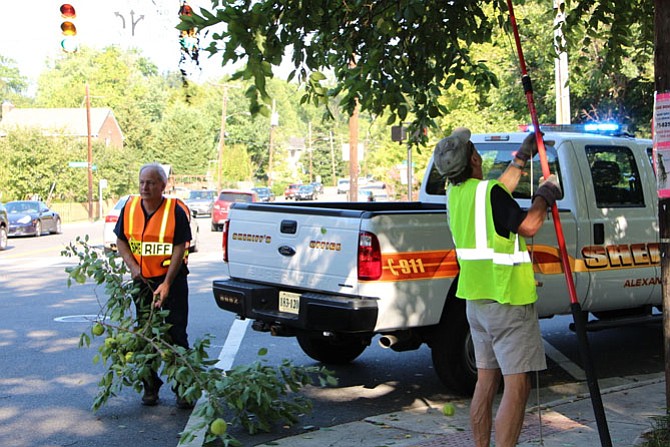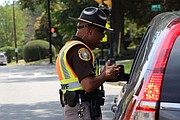 The week before Alexandria City Public School opened for the new school year, the Alexandria Sheriff's Office conducted "Are You Ready for School?," an operational campaign to increase the safety of students coming and going to school. Over two days, deputies monitored speed limits in front of five elementary schools. Deputies assigned to Special Operations and Civil Process stopped cars speeding in school zones but rather than ticket the drivers, deputies urged drivers to slow down and reminded them that schools would be opening soon.
The Sheriff's Office also addressed the problem of overgrown foliage blocking traffic signs and signals along roads that drivers and pedestrians use near schools. Sheriff Dana Lawhorne, assisted by Undersheriff Tim Gleeson, Deputy Ricky Hart and a local volunteer, identified signs and signals that had been obscured by overgrown bushes and low-hanging tree branches. The team cut back several trees and bushes so that crosswalk signals, traffic signs and traffic lights could clearly be seen.
Lawhorne reminds motorists to decrease their speed in school zones, to look for children especially during arrival and dismissal times, and to stop for school buses loading and unloading children, in accordance with state law.