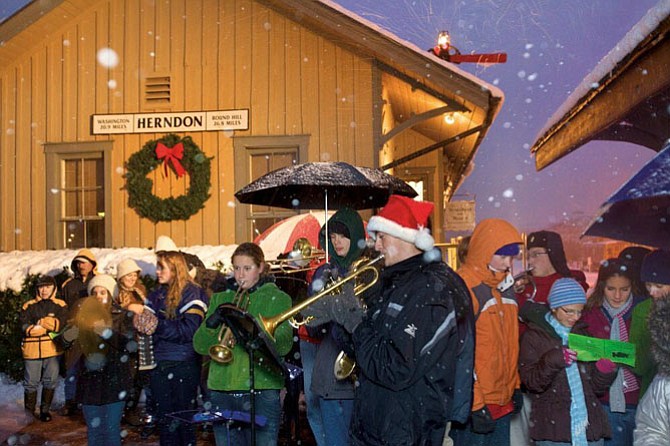 Herndon — Gather up your family and friends and begin celebrating the holiday season in the Town of Herndon on Saturday, Dec. 3. Multiple events are scheduled throughout the day, so put on your walking shoes, bundle up tight and head out for a fun packed day.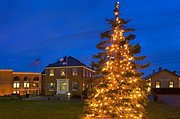 Your first stop will be a time-honored Herndon tradition, The Holiday Homes Tour of Herndon. The tour begins at 10 a.m. and ends at 4 p.m. Tickets are available online until Dec. 2 at www.herndon-va.gov/homestour, in person at Herndon Florist, 716 Lynn Street and Herndon Community Center, 814 Ferndale Avenue, and through credit card processing at 703 435-6800x 2222. Tickets are $25 as of Nov. 28. Check out this year's homes ahead of time at www.facebook.com/HolidayHomestour.
You can start your tour at any one of the five-featured homes, as docents will be on hand to welcome you. During the guided tour, docents will share bits about the home's history, give you the ins and outs of the homeowners' holiday decorating ideas and answer questions you may have. No high heels or photographs. Cultivating Community Initiative, a program within the Town of Herndon made up of volunteers and town staff, produces Holiday Homes Tour.
While you are out touring, don't miss the opportunity to visit ArtSpace Herndon, 750 Center Street, and the tour's designated rest stop. Enjoy complimentary refreshments, see the current exhibit and shop, ArtisanWorks, ArtSpace's new gift shop, where local artisans display and sell their one-of-a kind works. Get a head start on your holiday shopping. Curated items include hand turned wood bowls, cutting boards and pens, woven scarves, felt hats and hand-stitched leather purses. Gem stone jewelry, glass plates, small easel art and cards are also available. All items are gift-wrapped at no charge -- 25 percent of the sales price benefits Arts Herndon, the local nonprofit arts organization that provides arts programs and scholarships. The shop is open year-round during normal gallery hours. www.artspaceherndon.org
FOR THE CHILDREN, there are two drop-in events scheduled for Saturday. At Herndon Fortnightly Library, 768 Center Street, kids and kids at heart can stop by anytime between 1 - 4 p.m., and participate in the Winter Open House & Santa Workshop. The event is free and open to the public. Children can visit with Santa, make craft projects, listen to music and stories and enjoy light refreshments. The event is co-sponsored by the Friends of Herndon Fortnightly Club, Arts Herndon and Herndon Chamber of Commerce.
Then grab your bathing suits and head over to the Herndon Community Center, 814 Ferndale Avenue from 2- 6 p.m. for a Canoe Ride with Santa. Admission is $10 a participant. Sign up ahead of time for a time slot. Kids 3-14 can enjoy a special canoe ride around the indoor heated pool with Santa. While out on the waves children can let Santa know their Holiday Wish Lists. Afterwards kids and their families can stay for a swim. 703–787–6300 www.herndon-va.gov/events
AS NIGHT FALLS, return to the grassy area in front of Herndon's Old Town Hall, 730 Elden Street. You won't want to miss the Annual Holiday Tree lighting, carols, and Santa's arrival by fire truck. The event is from 5 - 6 p.m. and is free and open to the public.
As an added bonus to the day, reserve tickets ahead of time for the family holiday musical performance of Roald Dahl's "Willy Wonka," presented by NextStop Theater Company at 11 a.m. and again at 4 p.m. Members of NextStop's professional theatre company and local students join together for Charlie Bucket's mysterious visit to the Chocolate Factory. Individual tickets start at $25 and group discounts are available. NextStop Theater is located at 269 Sunset Park Drive, inside the Sunset Business Park.
Visit http://www.nextstoptheatre.org for additional performances times scheduled through Dec.18.