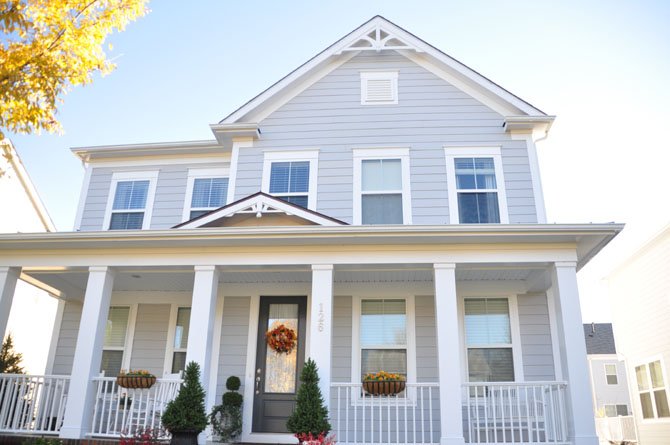 Herndon — The Town of Herndon will host its annual Holiday Homes Tour Saturday, Dec. 7, giving visitors a chance to explore five residences and the visions of their owners.
"I've been a regular visitor on the tour for the past several years, ever since I saw the historic house at the corner of Elden Street and Grace Street, which I had admired since moving into town," said Marie Carpenter of Herndon. "And I was amazed that the tour included not just historic homes, which get most of the attention in Herndon, but the various modern and other kinds of renovations people have done. It's inspiring from a home decoration standpoint."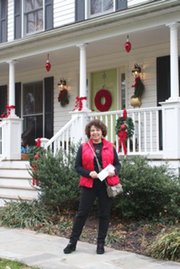 The home of Eric and Jean Gibson is one of those historic homes. It was built in 1900 in the classic American Foursquare style.
It was formerly the office of Dr. Ernest Shull, and features a warehouse in the rear of the property, stained glass windows in the foyer, dining room and family room and a large patio in the backyard, added by the Gibsons.
Herndon Mayor Lisa Merkel and her husband Dave will have their home on display as well. The Merkels have spent the last 11 years renovating their home, expanding and turning the back porch into a family room, adding a powder room, mudroom, covered porch, children's playroom, office loft and guest bedroom.
Other renovations include the kitchen, which was renovated this year, doubling it in size, adding a tin ceiling and an 11-foot island.
By comparison, the home of Ken Marter and Ray Nuzzal is one of the town's most recent addition. Built in 2012, it features interior columns, an indoor-outdoor fireplace and a custom buildout of the lower level into a guest suite, storage room, exercise room and patio.
Diane D'Amico of the town's Cultivating Communities initiative said that this year's tour is the first that is completely walkable.
The entirety of the tour takes place within several blocks of downtown. Out-of-towners coming to Herndon via bicycle can store their cycles at downtown's Green Lizard Cycling.
In addition to the five home stops, Herndon ArtSpace will be open, offering light refreshments courtesy of the Herndon Chamber of Commerce.
The homes will be open from 10 a.m. to 4 p.m. on Saturday, Dec. 7.
Tickets to the tour are $15 in advance, $20 the day of the tour. They can be purchased at the Herndon Florist, 716 Lynn Street, ArtSpace, 750 Center Street and the Herndon Community Center 814 Ferndale Avenue, and online at www.herndon-va.gov.
More information is available at facebook.com/holidayhomestour, or by calling 703-485-6800, ext. 2222.