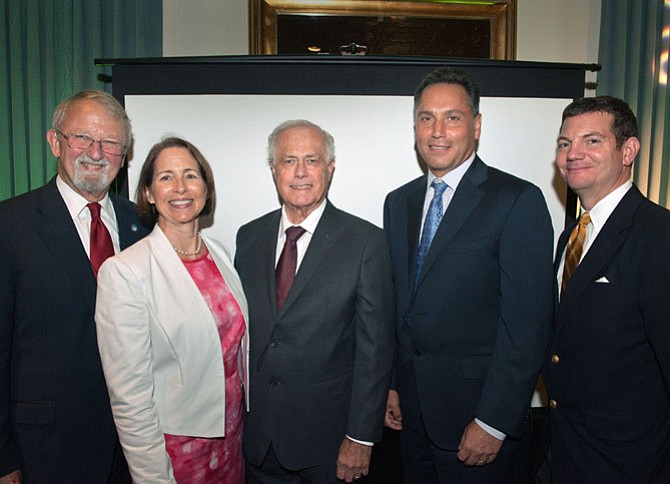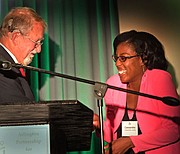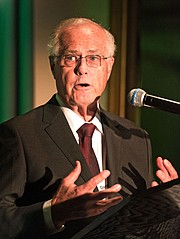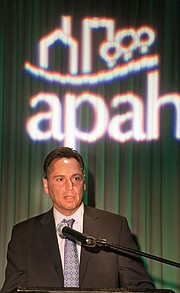 The Arlington Partnership for Affordable Housing (APAH) paid tribute to 2016 APAH Affordable Housing Honorees, Timothy J. Naughton, CEO of AvalonBay Communities, and David C. Leibson and the Arlington Ten-Year Plan to End Homelessness, at its annual fundraiser celebration at the Clarendon Ballroom on Oct. 6. More than 350 guests attended this networking celebration of affordable housing and contributed a record-breaking $525,000 to support APAH and its resident services program.
Naughton is CEO of AvalonBay Communities, the nation's second largest Multifamily REIT with 84,000 units in 11 states and headquartered in Arlington.
Leibson has been managing and supporting affordable housing programs in the United States and abroad for more than 45 years. He is the co-chair of the Ten-Year Plan to End Homelessness, and a member of the Affordable Housing Master Plan Working Group.
Along with Leibson, APAH honored the Ten Year Plan to End Homelessness. "While there is still much to do, this is a plan that is working. The number of chronically homeless dropped 52 percent in the past year, in part thanks to Dave's commitment," stated John Milliken, APAH board chair and master of ceremonies.
APAH is a nonprofit that develops, preserves, owns, and advocates quality rental housing that is affordable to low and moderate-income families and promotes opportunity for residents through partnerships and programs. APAH works exclusively in Arlington County. Founded in 1989, APAH now helps 1,200 households live in stable, secure and affordable rental homes.