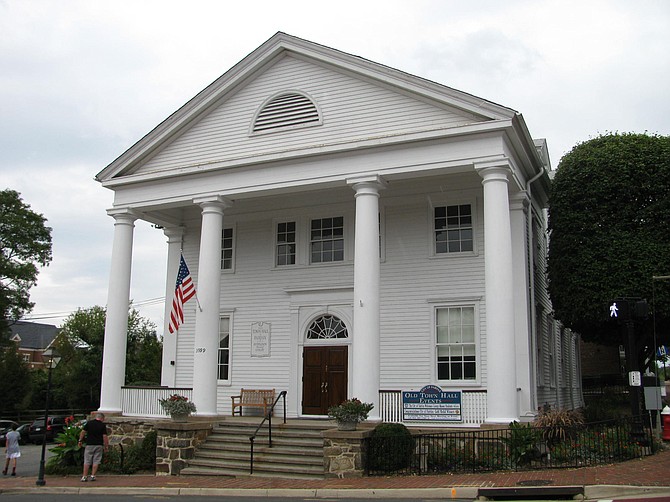 Fairfax — Three members of the Fairfax City Council have tossed their hats in the ring to become the City's next mayor. Vying in the Feb. 7, 2017 special election will be Council members Michael DeMarco, David Meyer and Ellie Schmidt.
– DeMarco has lived in the community for 16 years and is currently serving in his third, two-year term on the Council. He's also a former chairman of the City's Economic Development Authority. Professionally, he's a global strategic alignment manager for the ExxonMobil Corp.
He ran for City Council "to ensure that the City is competitive with its surrounding jurisdictions by building a stronger economic base. We must attract new investment in the City to preserve and improve our neighborhoods, retain our sense of place and continue having the highest quality services and education."
– Meyer has lived here 35 years and is a senior executive with the U.S. Nuclear Regulatory Commission. First elected in 2008, he's now serving in his fifth term on City Council and has professional experience in government budgeting and financial management.
He ran for Council "to sustain and strengthen our City by maintaining sound financial management of our resources, continuing our outstanding services and positioning our City to be a vibrant place to live. We need targeted, high-quality redevelopment of its commercial tax base to create new sources of revenue."
– Schmidt has lived in Fairfax since 1969 and is executive vice president and chief compliance officer at Cardinal Bank. She's currently in her fourth term on the Council and has served in the City of Fairfax Band Assn., Historic Fairfax City Inc. and Kiwanis Club of Fairfax.
She ran for re-election because she "grew up in the City and enjoyed its many benefits. Giving back to the community is important to me. I would like to continue my work to preserve the unique quality of life we enjoy. We're facing redevelopment opportunities, but must take a balanced and sensible approach."