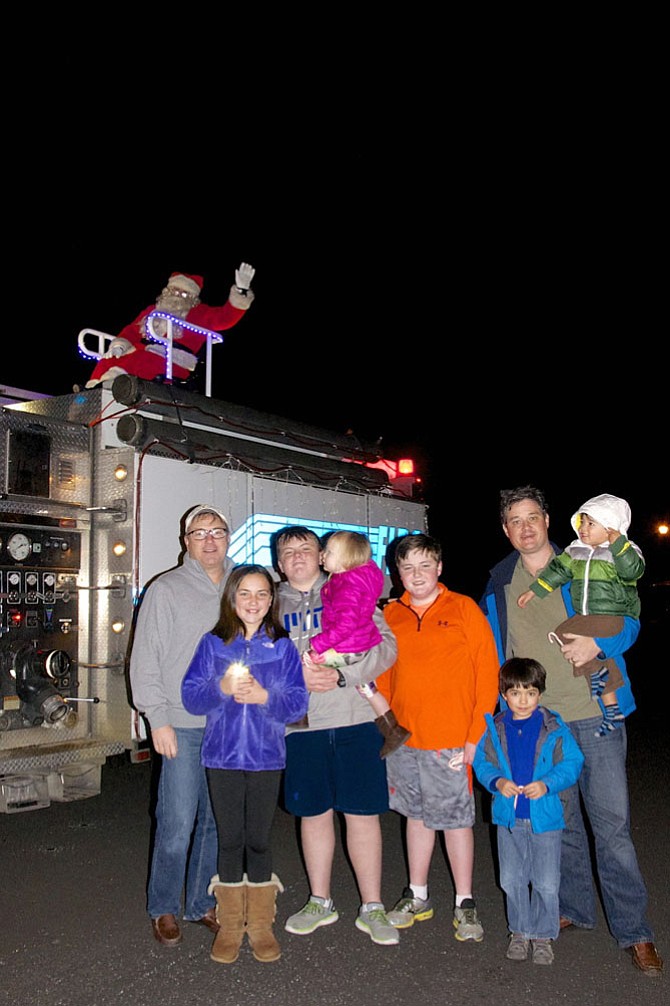 Cabin John Park Volunteer Fire Department escorts Santa through area neighborhoods. (Schedule is subject to change due to weather and immediate emergency response.)
Thursday, Dec. 15
Congressional Manor
Carderock Springs
Clewerwall (the neighborhood)
Glengarry
Carderock
The Palisades
Friday, Dec. 16
Avenel
River Road Estates
Williamsburg Estates
Concord
The Village (the neighborhood)
Williamsburg Gardens
Saturday, Dec. 17
Congressional Country Club Estates
West Bethesda Park
Cohasset
Bradley Park
Burning Tree Valley
Frenchmen's Creek
Sunday, Dec. 18
(Also a make-up night)
Locust Ridge
Oakwood Knolls
Monday, December 19
Alvermar Woods
Potomac Hunt Acres
Tara
Potomac View Estates
Tuesday, Dec. 20
Merry Go Round Farm
Beallmount
Lake Potomac
Stoney Creek Farm
Saddle Ridge
Wednesday, Dec. 21
Potomac Village
Camotop
Falconhurst
Bradley Farms
McAuley Park
Kentdale Estates
Bradley Blvd. Estates
Congressional Forest Estates
Thursday, Dec. 22
Bannockburn
Bannockburn Estates
Al Marah
Wilson Knolls
Friday, Dec. 23
This will be a make-up day for inclement weather or missed area.
Saturday, Dec. 24
Noon: Santa delivers donated toys to children.
(Children's presents may be brought out to Santa as he passes by on the fire truck or dropped off at either Cabin John Fire Station. Toys are given to the National Center for Children and Families (Bethesda), the U.S. Marine Corps Toys for Tots (Washington) and Children's National Medical Center. For more information, visit www.cjpvfd.org.