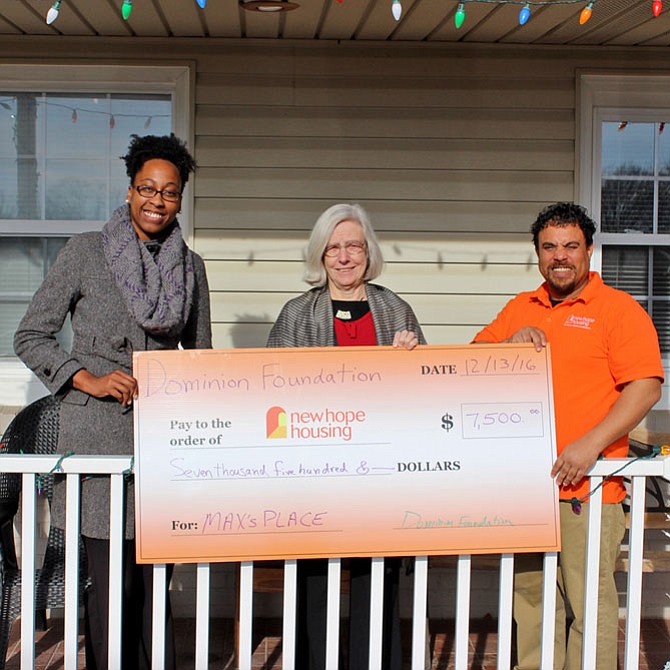 New Hope Housing, a nonprofit organization that provides housing and shelter for families and single adults in Alexandria, Fairfax County, Falls Church and Arlington, was the recipient of a $7,500 grant awarded recently by the Dominion Foundation, the charitable arm of Dominion Resources. The grant from Dominion will be used to help the nonprofit operate three group homes that have rooms for 22 chronically homeless adults.
According to Pamela Michell, executive director of New Hope Housing, "chronically homeless" describes adults who have been homeless over one year or had four or more episodes of homelessness in the past three years and have a disabling condition.
Visit www.newhopehousing.org.