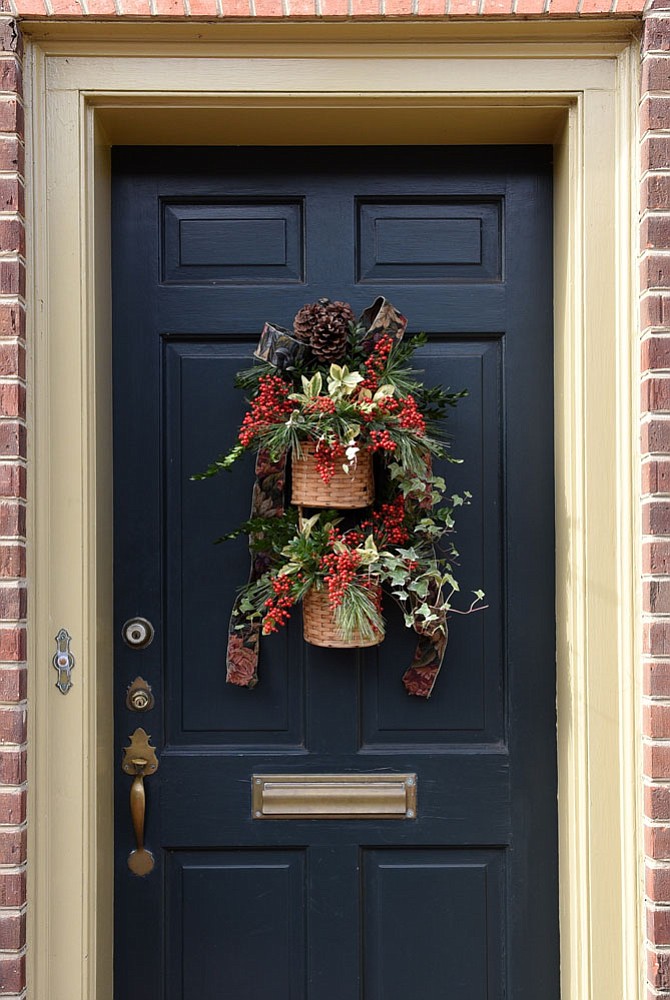 The Old Town Walled Garden Club announced the winners of the 49th annual Alexandria Holiday Door Decorating Contest in the Old and Historic District. This year's winners are: 1st place – 206 N. Columbus Street; 2nd place – 321 S. St. Asaph Street; and 3rd place – 313 N. Royal Street. The judges gave honorable mention awards to the homes at 114 Prince St., 213 S. Royal Street and 414 S. Royal Street, as well as the homes at 212 S. Lee St. and 323 N. Royal St. that were winners last year and therefore ineligible for award this year.
The first place winner at 206 N. Columbus Street was distinguished by a double basket design filled with bright red berries, ivy and greens. The theme was carried to the window box with greens, berries and matching bow.
The Williamsburg-inspired door decorations at 321 S. St. Asaph Street featured brightly colored fruits including clementines on the wreath on the garden gate, a fir wreath with bright red apples to match the home's red door pineapples and stacked green apples on the transom above the door.
In third place, the window box at 313 N. Royal was attractive with its greens, grasses,red berries and pinecones. A boxwood and pine wreath on the door with simple pinecone, berry and pheasant feather adornments completed the ensemble.