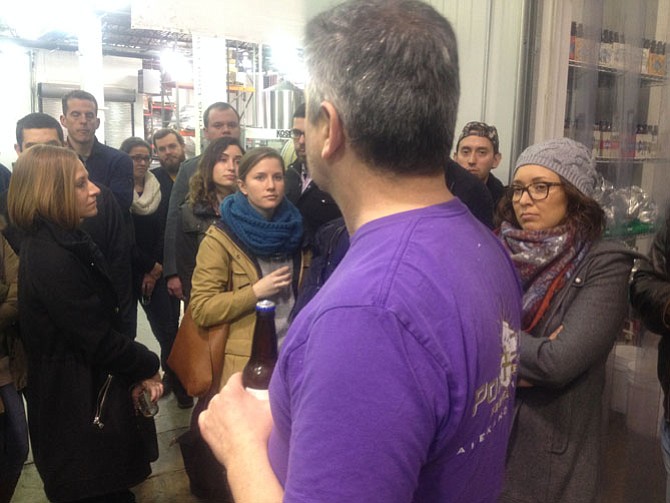 A change in legislation in 2012 helped fuel the growth of craft breweries. Before Virginia Senate Bill 604 became a law, brewers only could serve small samples of their beers to people. The new law allowed them to offer full servings to guests, turning their taprooms into true gathering places. Port City Brewing Company at 3950 Wheeler Ave. is only one brewery which benefited from these changes.
The rules of Prohibition in the form of the 18th amendment, outlawed the sale of alcohol in the United States. Until the 1980s the after effects were still felt, and by 1983 one source counted 80 breweries in the nation, run by 51 independent companies, making beer. Things have changed radically in the years since. Virginia currently has more breweries than the District, Maryland, and Delaware combined.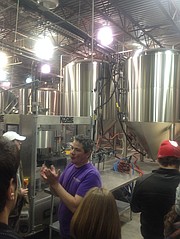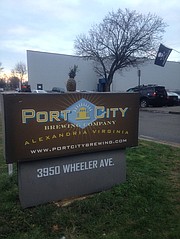 The Port City Brewing Company celebrates its 5th anniversary this year. Festivities will kick off with several events in February, including an anniversary party at the brewery and a pub crawl in D.C. In addition, a special brew named Colossal V was available Friday, Feb. 5. Bill Butcher opened Port City Brewing in 2011 and credits Brewmaster Jonathan Reeves, a brewer who had been recognized prior to joining Port City.
Port City Brewing has gained national honors, winning three awards at the Great American Beer Festival, including the Small Brewing Company and Small Brewing Company Brewer of the Year award. Port City was one of 518 competitors in the Small Brewing Company category, defined as breweries that produce between 1,000 and 14,999 barrels of beer in a year.
Virginia has been flush with developments in the craft beer field. In 2015, four Virginia breweries captured gold medals at The Great American Beer Festival, the premier U.S. beer festival and competition. These included Brothers Craft Brewing's Mild, Champion Brewing's Shower Beer pilsner, Devils Backbone's Vienna Lager and Fair Winds Brewing's Siren's Lure Saison. Lickinghole Creek's Heir Apparent was the runner-up in the Chili Beer category, while Pale Fire Brewing's Salad Days American Saison brought a bronze medal back to Harrisonburg.
Virginia delegates are eager to help translate this market into the local economy. "Beer seems to be the new thing if you will, and cider is the excitement of what the future will bring," said the bill's sponsor, Del. David Yancey, R–Newport News. "Virginia is in a great position because we have outstanding apples, and we've got young people that are really excited about the possibilities that beer has." In 2011, the General Assembly passed a law allowing Virginians to bring a bottle of wine into a restaurant and have it uncorked to be served with their meal, usually for a fee at the restaurateur's discretion. Now legislators are considering a bill to expand the corkage law to beer and cider.
Bills proposed by state Sen. Bill DeSteph and Del. Scott Taylor would raise the maximum percentage of revenue from liquor sales to 75 percent of total sales per restaurant. His measure, House Bill 706, was approved 7–0 by a subcommittee of the House General Laws Committee. The full committee will now consider it.
When the corkage law was initially proposed five years ago, the Virginia Restaurant, Lodging and Travel Association opposed it. The association raised concerns that restaurants would face pressure from patrons to offer corkage, as has happened in other states.
State Sen. William Stanley Jr.'s proposed bill, Senate Bill 157 may help the commonwealth become the East Coast's Napa Valley for craft beer. Farmers who grow hops, barley, wheat or malt, and sell it to craft breweries would not have to pay income tax on those sales. He said it will help promote more growers, and attract more breweries to the state of Virginia.