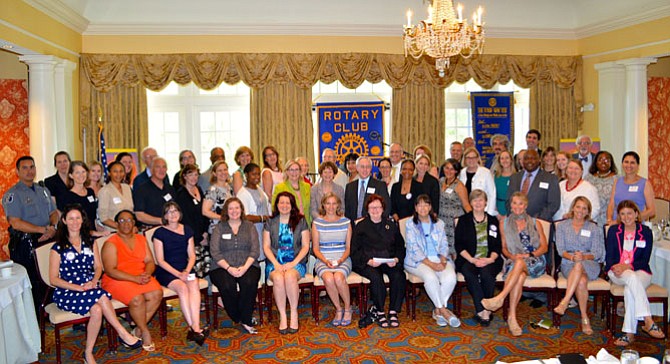 The Rotary Club of Alexandria is accepting applications for its annual Grants Program which provides financial support to nonprofit organizations that advance literacy for children and adults or improves the lives of children, youth, seniors and others with special needs in the Alexandria community.
The grants are funded from the organization's annual A Taste For Giving fundraiser, which is held each October.
"This year, it was great to have so many volunteers from our nonprofit community collaborate with the members of the Rotary Club to present the Taste for Giving event," said Rotary club president Larry Alberson in applauding the support given by the Alexandria nonprofit community. "Working together, we can make a difference in Alexandria."

The Alexandria Rotary Club Foundation will distribute approximately $45,000 to various local nonprofits in June 2016. The application form, which contains the grant criteria, is available at: http://rotaryclubofalexandria.net/contributions-application/apply
Application deadline is Feb. 26. For more information contact Cas Hobbs at Cashobbs@aol.com.