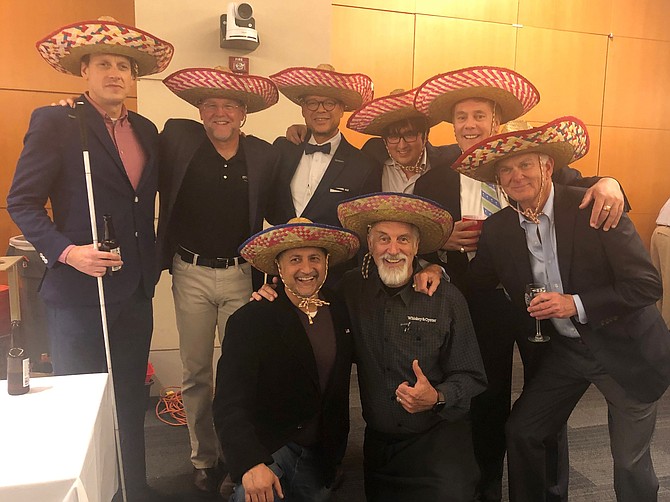 It was a night filled with food and fun as hundreds turned out for the Rotary Club of Alexandria's Taste for Giving gala, raising more than $75,000 for local nonprofits.
Held Oct. 25 at the U.S. Patent and Trademark Office, the event featured tastings from 15 Alexandria restaurants and wine and beer from local businesses. Live music, raffles and silent and live auctions added to the festivities, all in support of the local community.
"Each year, Taste for Giving grows larger and generates more proceeds to help those in need," said Rotary Club president Sharon Meisel. "I am so proud of our Rotary Club members and their commitment to Alexandria. Rotary brings us all together and builds community."
Proceeds from the event will fund more than 35 grants to nonprofit organizations in the Alexandria community that advance literacy for children and adults and improve the lives of children, youth, seniors and others with special needs.
Volunteers at the event included staff of the nonprofits that are supported through the Rotary Club grants.
Applications for the 2020 grants will be available on the Rotary Club of Alexandria's website beginning January 1, 2020, with a submission deadline of February 28, 2020. Grant monies raised at Taste for Giving will be awarded at the club's annual Contribution's Day Luncheon in June.
www.rotaryclubofalexandria.net