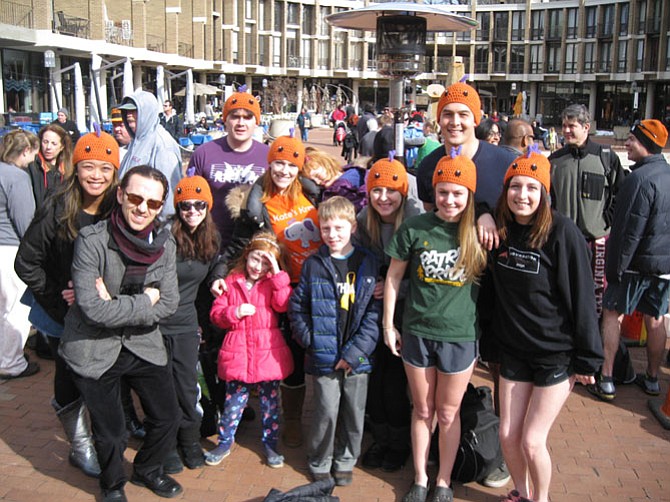 Photo Gallery
Freezin' for a Reason 2016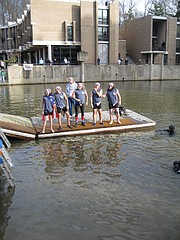 Click Photo for Flash
With air temperatures at 48 degrees, and water temperature at 36 degrees, some 204 jumpers took part in the ninth annual Virginia Polar Dip on Saturday, Feb. 6 at Lake Anne Plaza in Reston, raising $95,000 for the Camp Sunshine charity. In the nine years since the event was started by Gail Toth, 1,500 people have jumped in the frigid waters of Lake Anne, raising a grand total of $615,000. Chilli Amar of 97.1 WASH FM radio station emceed the event.
"It's very exciting and humbling that this many people come out to participate to help sick children," said Gail Toth, Virginia Polar Dip founder and event coordinator. She has been involved with Camp Sunshine of Casco, Maine, for 20 years as her daughter is a 20-year cancer survivor.
Michaela Hodges-Fulton, a sixth-grader at Sunrise Valley Elementary School, organized a group of 10 classmates to participate in the Polar Dip by sending out flyers and emails. "I'm really excited about the turnout," she said. "I'm so happy about the amount of money ($1,289) we've raised so far."