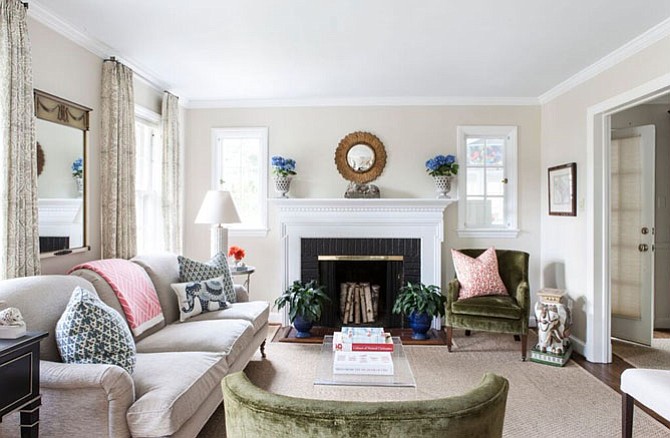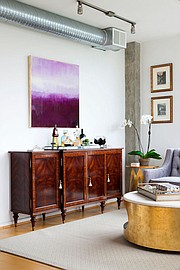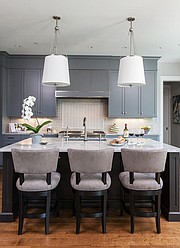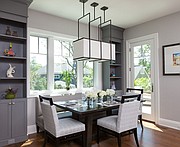 "We should be designing interiors for people that will allow them to be surrounded by the things they love rather than a load of things selected for no real reason."

— Kristine Winner, Associate Professor, Interior Design, Northern Virginia Community College
The start of the year offers an opportunity to ring in new trends, particularly when it comes to a home's interior. From sustainably sourced textiles to sparsely accessorized rooms, local tastemakers look into their crystal balls and offer predictions on design elements that will be popular this year.

Interior design is going high tech, allowing designers and clients an opportunity to work collaboratively during the design process. "Technology seems to be driving design firms," said Jean P. Freeman, professor of Interior Design at Marymount University in Arlington. "Since there are so many computer programs that assist designers in creating visual, 3-D drawings, clients are able to better understand the designs. Designers and clients both are able to visualize how spaces appear with colors, textures, volume, proportion and other aspects of design."

Freeman believes that consumer demand for energy efficient appliances and designs, as well as sustainably sourced materials, is a trend that will continue and even be elevated. "Now they are interested to find out the origins of various textiles, furniture [and] cabinets," said Freeman. "Clients are seeking healthy environments that are safe. The off gassing of toxic gases from some of the synthetic materials used in carpet, paint, upholstery, furniture is now considered harmful."
Eschewing fussy and indulgent decor in favor of a clean and simple aesthetic is a trend that Kristine Winner, associate professor of Interior Design at Northern Virginia Community College expects to see this year. "… This indicates a trend toward more comfortably contemporary environments with minimal accessories," she said. "It also indicates that we should be designing interiors for people that will allow them to be surrounded by the things they love rather than a load of things selected for no real reason."

The trend toward de-cluttering and simplification will extend to home choices. "Go small or go home" is one theme that Sharon Kleinman of Transitions in Potomac, Md. believes will resonate with consumers this year.
"One trend I'm seeing among my clients is that they are either downsizing from large homes on more acreage or moving towards city living with little to no property and more compact living space," said Kleinman. "I'm also seeing clients gravitate towards transitional furnishings. There doesn't seem to be as great a divide between the more traditional versus the more modern."
Outdoor upholstery fabric will no longer be confined to alfresco furniture, forecasts Amanda Mertins, president of Patina Polished Living in Alexandria. "One of the most popular design trends for this year is the use of outdoor fabric for indoor upholstery," she said. "It has been used for high traffic rooms especially where kids are involved but now, given a broader selection and interesting patterns, customers are using it in traditional living areas and dining rooms."
Elegant and bold mirrors will make an appearance in bathrooms marrying style and function. "Bye-bye to medicine cabinets and hello to mirrors that make a statement," said Mertins. "Modern metallics, large wood-framed and vintage mirrors add interest and boost style to a utilitarian space which is used every day."
Furniture and accessories made of Lucite, a transparent plastic material, is one trend that Marika Meyer of Marika Meyer Interiors predicts for 2016. The designer also expects to see a transition from cool grays to warmer grays, whites and cool beiges being used as neutral shades. "We are seeing a return to organic patterns as a change from the strong geometrics, which have populated the fabric field for the last few years," she said. "Colors and patterns are still quite popular and will be."
Trends that Gretchen Fuss, interior designer with Tchoupitoulas Furnishings in Alexandria, expects to see include "classic, elegant, fundamental pieces with clean lines as seen in midcentury modern, vignettes composed in thoughtful arrangements that include pops of color found in Abstract art," she said.