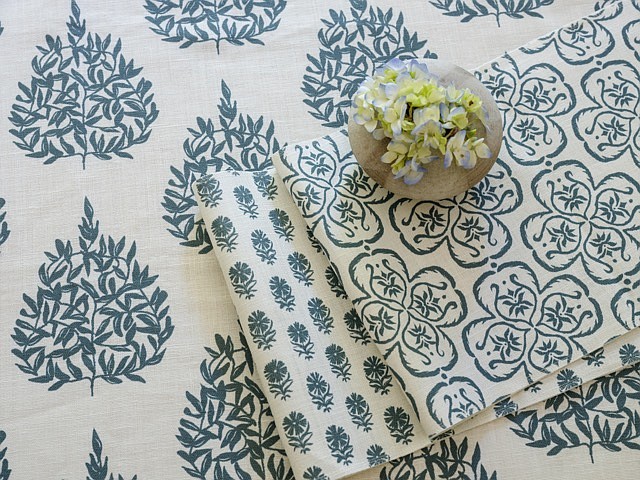 Inspired by a fascination of botanical art and a desire to pay homage to some of its masters, Bethesda-based interior designer Marika Meyer of Marika Meyer Interiors and Marika Meyer Textiles has launched a new line of upholstery fabrics called the Flora Collection.
"Female artists contributed some of the greatest examples of botanicals, detailed and accurate, but also beautiful and captivating," said Meyer. "This collection is dedicated to those incredibly talented women."
Meyer designed three patterns, which she named Matilda, Lilian and Beatrix.

The women for whom the Flora Collection is named are late 19th-early 20th century illustrator Matilda Smith, British botanical artist Lilian Snelling and children's author and illustrator Beatrix Potter.
"Many people don't realize that Beatrix Potter was an accomplished artist and illustrator," said Meyer. "The study of plants through botanical art is a field that has always fascinated me. In the 18th and 19th centuries, it was the one, if not the only, type of art that was encouraged for women."
For more information, visit www.marikameyertextiles.com.