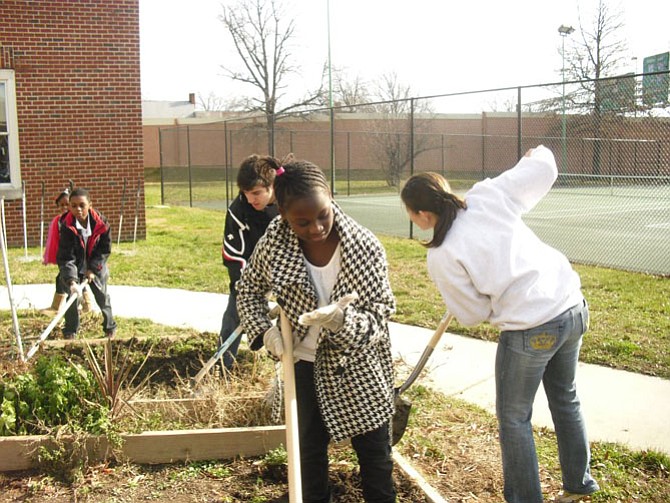 The Annual MLK Community Summit is an opportunity for people of Alexandria and surrounding communities to come together to honor the contributions of Dr. Martin Luther King Jr. by performing community service projects. Each year there is a particular theme for the event and this year's theme is again a quote from the late Dr. Martin Luther King Jr., embodying today's societal tone: "Injustice anywhere is a threat to justice everywhere." Sponsors and partners of the event are The Morning Bishop Theatre Playhouse, Inc., Fathers Advocacy, Volunteer Alexandria, and Convergence Arts Initiative.
In recent past, the event was co-hosted by Alexandria City Public Schools (TC Satellite Campus) and City of Alexandria's Department of Recreation, Parks and Cultural Activities (Lee Center) which were well attended by community members with the help of Volunteer Alexandria.
The Summit is for everyone who wants to come out to do good for the community. To date, the activities are the following: making sandwiches for the homeless, baking sweets for children at the Carpenter's Shelter, creating cards for the sick, visiting nursing homes, breaking ground for a community garden, painting, creating the MLK Rock Garden (Path of Dreams), working on Meditation Garden, organizing donations and supplies, making first aid kits and sorting books. There will also be art workshops, speakers and yoga demonstrations throughout the day.
If you are a part of an organization or know of one that could use some help in an area where we could be of service on that day, please contact us soon so that organization's tasks can be placed on the list of service projects for that day. There has been an overwhelming response to this event, and we want to make sure that everyone's time that day is well spent. To register for this event, email theatreofpurpose@gmail.com and indicate the time you are able to serve.
Where: Convergence 1801 North Quaker Lane, Alexandria, VA 22304
When: Monday, Jan. 18
Time: 10 a.m.- Noon Community Gardening Community Groundbreaking and Arts Workshops, 12:30 -4 p.m. Service Projects and MLK Rock Garden (Path of Dreams) Project
Registration: Email theatreofpurpose@gmail.com
Who: Any and everyone who wants to make a difference.