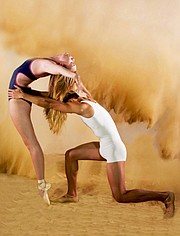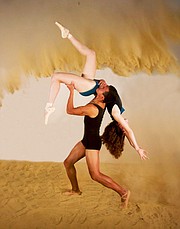 Classical Ballet Theatre of Northern Virginia is about to make local dance history: For the first time ever, Philadelphia's renowned Koresh Dance Company will be setting its internationally acclaimed choreography for dance students at Classical Ballet Theatre in Herndon.

"The week-long Koresh Dance Company residency is a once-in-a-lifetime opportunity for our dance students at their age," said Meghan Rudorfer, the director of Classical Ballet Theatre's Contemporary and Modern Dance division who began the organization's contemporary dance program just four years ago. "I'm so proud of our dancers. They train and perform countless hours, and, although they are young, their beautiful technique and artistry have earned them choreography commissions and admittance with scholarships into international modern dance training programs, along with other exceptional opportunities. This particular one is tremendous, as Koresh Dance is putting its trust in our dancers to perform the Company's otherwise tightly held choreography well."
Founded in 1991 by Ronen (Roni) Koresh, the Koresh Dance Company is known worldwide for its technically superb dancers and engaging, passionate performances, including critically acclaimed works performed in and around its Philadelphia, Pa. home as well as elsewhere in North America, Central America, Europe, and the Middle East. Melissa Rector, the Company's assistant artistic director, will be leading the intensive instruction. A 1993 graduate of the University of the Arts, Rector began dancing with Koresh Dance Company at its inception. In addition to her roles as a dancer and assistant artistic director, she teaches her blend of modern jazz and Luigi technique at the Koresh School of Dance, where she also sets original and company repertory for the Koresh Youth Ensemble.

For more information about the Koresh Dance Company residency, held Feb. 1-6, contact Classical Ballet Theatre at 703-471-0750 or info@cbtnva.org.