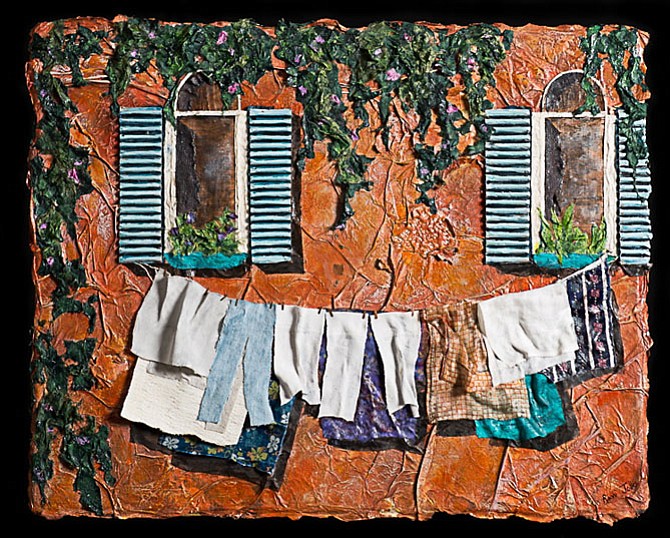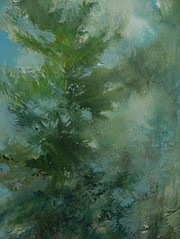 All are welcome to enjoy an exhibit of the diverse works of all nine artists of Reston Art Gallery and Studios (RAGS) at their Summer Group Show.
For an opportunity to meet the artists and learn more about their processes and inspirations, the public is invited to a reception on Sunday, July 10, from 2 until 4 p.m.
The Summer Group Show, on display from July 7 through Aug. 3, features original fine art of paintings in acrylic, watercolor, and oil, plus prints, handcrafted jewelry, mobiles, and stabiles, on view for the pleasure of art appreciation and available for purchase.
Participating artists in the show are Pat Macintyre, Roberta Thole, Joan Kelly, Maggie Stewart, Lassie Corbett, Ronni Jolles, Dorothy Donahey, Gail Axtell, and Wayne Schiffelbein.
The exhibit can be viewed during regular gallery hours of 10 a.m. until 5 p.m. on Saturdays, and noon until 5 p.m. on Sundays, at Reston Art Gallery and Studios, 11400 Washington Plaza, Reston, on the waterfront at Lake Anne Plaza.
During the week when the artists are working, the gallery is open by chance or appointment. On Thursday evenings, June through Aug. 25, the gallery is also open from 5 until 7 p.m., before Lake Anne's Take A Break Concerts on the plaza.
The Summer Group Show will follow the "Rough Around the Edges II" exhibit, on display through July 6, featuring the unique genre of painting with paper by Ronni Jolles.