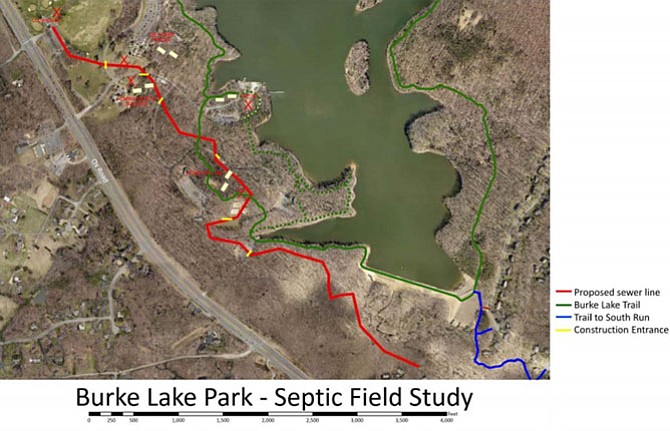 Construction is set to begin Aug. 8 on around 7,000 feet of sewer line running throughout Burke Lake Park.
The line will connect to a new proposed clubhouse and facilitate connecting to other park amenities, a release from Fairfax County said.
Construction is expected to last until April 2017.
Effects of the construction may include temporary trail closures or detours and increased traffic around the park entrances. After Labor Day, the park's volleyball courts will be closed for the remainder of the construction.
More information is available from project manager Eric Inman, whose contact information is eric.inman@fairfaxcounty.gov for email and 703-324-8698 by phone.