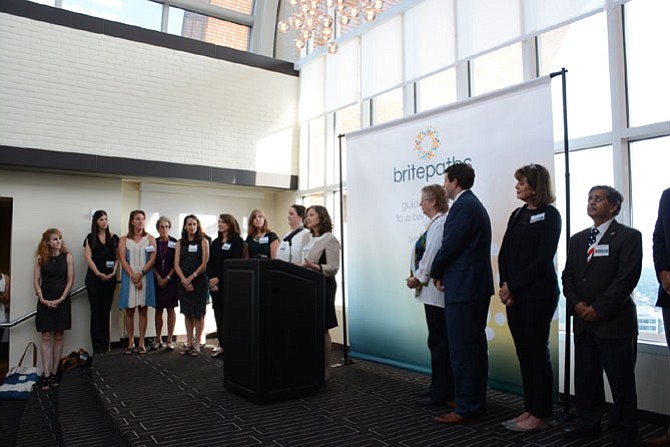 Photo Gallery
Britepaths Name Announced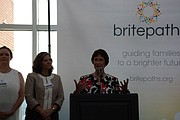 Click Photo for Flash
Fairfax-based non-profit Our Daily Bread has changed its name to Britepaths.
Executive Director Lisa Whetzel said, "We are so excited to make this momentous change. Our organization has significantly evolved over the last 32 years, and our board of directors and staff felt it was time for a change. Our programs and mission remain the same, but we've refreshed our name, logo and look to reflect who we are today and what we strive to be in the future."
The organization's board and staff unveiled the new name, logo and website at a launch event at the Tower Club Tysons Corner.
Fairfax County Board of Supervisors Chairman Sharon Bulova was the featured speaker at the launch event.
Britepaths was founded in 1984 and provides tailored services for the working poor and those in crisis in Fairfax County. The organization serves around 2,000 households per year through stability and resilience services, and another 3,000 households during the holidays. They're working to serve at least 2,500 Fairfax County Public School students in need this fall through the Collect for Kids Back to School Program.
More information is available here.