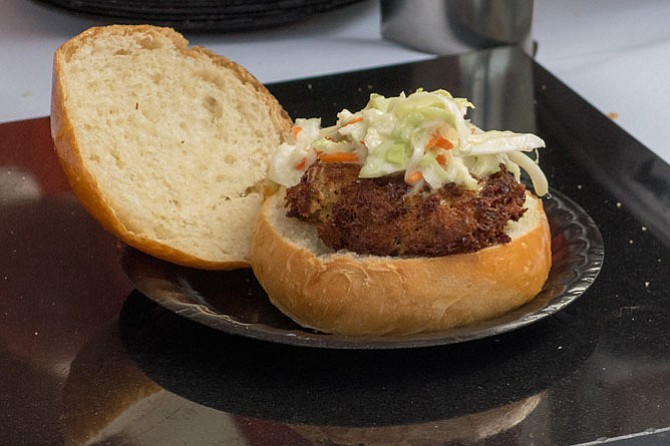 Taste of Reston is expected to draw record crowds to Reston Town Center Friday and Saturday, June 16-17. Produced by the Greater Reston Chamber of Commerce, this event features the region's best cuisine, family activities, live entertainment and a Wine 'n Dine section with cooking demonstrations from local chefs and a Family Fun Zone!.
Beginning on Friday, June 17, at 3 p.m., restaurants and vendors will line the streets of the Reston Town Center. Live music will fill the air with favorites such as 3 Sense Shy, Laura Lea & Tripp Fabulous and Orlando Philips. On Saturday enjoy live performances from Darcy Dawn and Co, Delta Spur and The Reagan Years and that's just naming a few. From 12 – 8 p.m. on Saturday, June 18, guests can sample their restaurant favorites as chefs from local restaurants prepare on culinary stage in the Wine 'n Dine section. Guest will also be able to learn more about wine and participate in tastings from Paradise Spring Winery and other local wineries. Also, from 12 – 8 p.m. ,YMCA Fairfax Reston will offer games and prizes, and entrainment from Adrenaline Studio Dance Performance and Bach to Rock Music School Performance at the Family Fun Zone! Stage.
Taste of Reston event admission is free. Food tickets are $1 per ticket or $20 for 24 tickets.
For more information about the Taste of Reston visit www.restontaste.com.