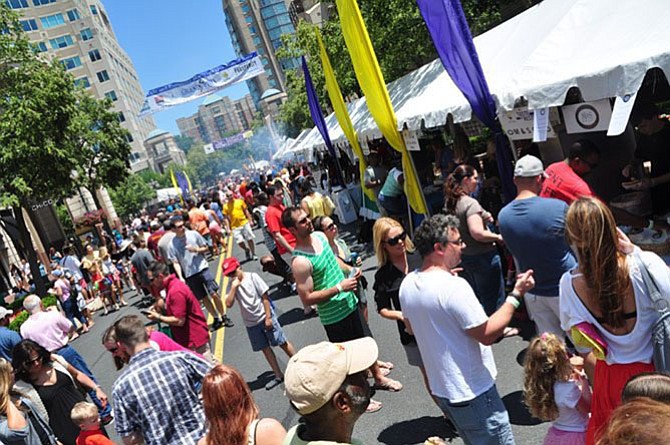 The Taste of Reston, produced by the Greater Reston Chamber of Commerce, is the largest outdoor food festival in the area and was voted 2012, 2013, 2014 and 2015 "Northern Virginia's Best Food Festival" by Virginia Living magazine. Join the fun starting June 19-21 at Reston Town Center for a weekend of restaurants and community vendors, live entertainment on three stages, a carnival, the Family Fun Zone and a Wine 'n Dine area.
Timings include: Friday, June 19, 3-11 p.m.; Saturday, June 20, noon-11 p.m. Sunday, June 21, 10 a.m. - 8 p.m., carnival only. Reston Town Center, 11900 Market St., Reston.
For tickets and more information, visit http://www.restontaste.com/.