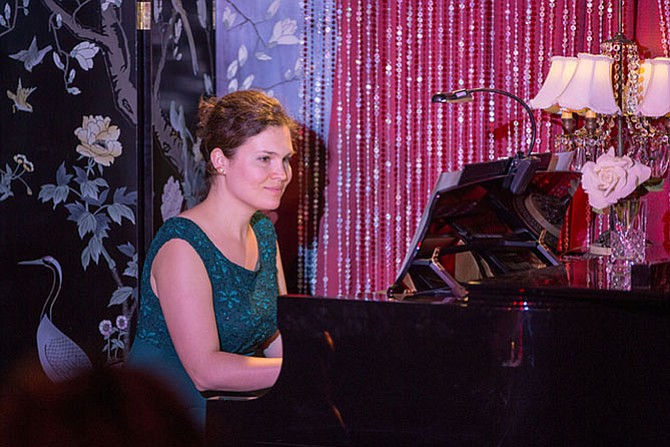 Milena Gligic, accompanist for Arlington-based Opera NOVA, has been selected to be pianist for the Los Angeles Opera Company.
Originally from Belgrade, Serbia, Gligic said, "I felt like I had the energy and will to move somewhere far once again in my life and decided to use that energy and see where it takes me."
In Los Angeles, she will be working under Placido Domingo, who is the general director, and Nino Sanikidze, who is the head coach for the young artists. This summer she is also at the Music Academy of The West in Santa Barbara, preparing operas with singers under Warren Jones and Marilyn Horne.
At Opera NOVA, Gligic played for performances of "Barber of Seville" and other operas abbreviated for viewing by children. "Opera NOVA prides itself in bringing such professionals into its community-focused opera company," said Opera NOVA president Miriam Miller. "This area is so rich in attracting international talent."
Gligic said, "I am grateful for Jose Sacin, the music director of Opera NOVA and Opera Camerata who introduced me to these two organizations that I had so much fun working with for the past two years. They brought back my love for playing operas and being involved in the rehearsal process." I am glad I found the excitement to do opera again."
Gligic was also a recitalist, chamber musician and vocal coach in the Washington D.C. area, where she was in the final stages of her doctoral degree in collaborative piano at the University of Maryland. A student of Rita Sloan at UMD, Gligic has worked with the Maryland Opera Studio.
Also an accomplished singer,Gligic performed professionally throughout the D.C. area, and as a dancer, with the Bulgarian dance group Zharava.