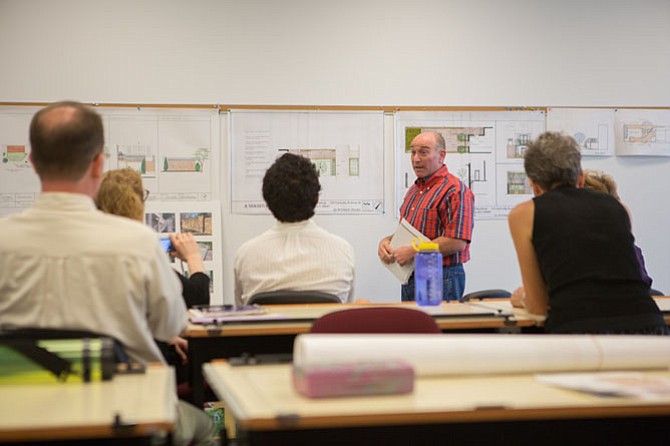 Interested in learning to landscape your yard using sustainable practices? Want to practice Spanish before traveling to South America? Didn't take philosophy seriously in college, and want to take a refresher course? Looking to get an advanced degree or certification to secure a job promotion?
Opportunities for continuing and professional education abound for the intellectually curious.

One trend in continuing education that local educators say is on the rise is online learning. A study by the Babson Survey Research Group shows the number of students enrolled in distance learning courses increased each year for the past 13 years.
Driven by advancements in technology, the explosion of online learning is making education — once available only to those with extra time and the funds — accessible to anyone with a tablet or laptop computer.
"Our online courses have increased at about 20 percent a year for about three years."

— Stephen Nodine, George Mason University
"Our online courses have increased at about 20 percent a year for about three years," said Stephen Nodine, Ph.D., associate vice president for E-Learning and Director of Digital Learning at George Mason University.

One of the reasons for the rapid growth of online courses is the flexibility that they offer working adults. "Students are able to schedule a course that they couldn't work into their daily schedule," said Nodine. "People who are looking to advance in their career or change careers can earn a graduate certificate and have a new credential without having to come to campus."
The demand for courses that enhance professional marketability is another factor behind the popularity of online continuing education. "One example of how this works is in the [information technology] field," said Jennifer Lerner, associate vice president for e-Learning at Northern Virginia Community College. "One program that is in demand is cyber security if someone needs an additional certificate to prepare them for the new kinds of IT roles, like Cyber Security."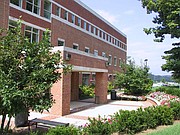 The flexibility that online courses offer does not mean that they are less challenging than courses taught at a university,said Lerner. In fact, the standards of academic rigor are comparable to those offered in a traditional campus setting.
"Students need to be really organized and really self-motivated," said Lerner. "Online courses aren't for those who take an out-of-sight-out-of-mind approach to learning. Students need to just be committed with online courses as they would for an on campus class. "They shouldn't be the last thing on your priority list that you expect to fit it in without a time commitment."
Jennifer Webb, senior associate director of Graduate Enrollment for New Student Graduate Admissions at Marymount University, said that while traditional online programs are best suited for students who have strong time management skills and adequate technology literacy, "many programs now have support and format opportunities which offer additional structure and engagement, and are, therefore, well suited for all types of learners."
The reasons that some students choose online courses vary, said Nodine. "There are some students who might be in Iowa and want to take a class that we offer and they can't get to a university near them," he said. "There are also students who live in Bethesda, for example, and work full-time and get to classes in Virginia."
Universities tailor their offerings to meet the needs of online and continuing education students by staying current with market research, said Nodine. "One thing we look at is employment trends in new professions, information that we get from the Bureau of Labor and Statistics," he said.
"We constantly review our programs to ensure the curriculum is current and prepares students to assume appropriate positions in the job market," said Cathy Anderson, Ph.D., interim associate dean for Academic Programs and Services, School of Continuing and Professional Studies at the University of Virginia. "We recently updated our Leadership and Project Management curriculum based on research, market and competitive analysis.
Universities strive to make their online classes accessible and relevant. For example, The University of Virginia's School of Continuing and Professional Studies has academic centers in Falls Church. The George Washington University offers courses on campuses in Arlington, Alexandria and Ashburn, as well as more than 100 degree and certificate programs online.
"Online education remains an extremely high priority for both faculty and administration at GW," said Geneva Henry, George Washington University's dean of libraries and academic innovation who oversees the university's online learning programs. "Because of the success of our current online offerings, we will continue to grow our online courses as the demand from faculty and students is currently very high."
Anderson said the university reviews the mode of delivery for its classes and programs to assess whether students' needs are being met. "For example, we recently converted our accounting program to the online … to allow us to reach a larger audience and provide more flexibility to current students," she said.
Advances in technology and a desire to meet student requests have altered the way online classes are offered. "In the past, a lot of online courses were set up where there wasn't a lot interaction between students and teachers. We would put the content up and let students access it," said Nodine. "We've moved away from that to let students engage with each other."
Anderson said the University of Virginia's School of Continuing and Professional Studies is launching a new graduate certificate in Health Sciences Management launches this fall. "We are also in the process of developing additional offerings in cyber security and data analytics," she said. "We are also exploring the option of adding Master's degree options in the area of some of our graduate certificate programs."