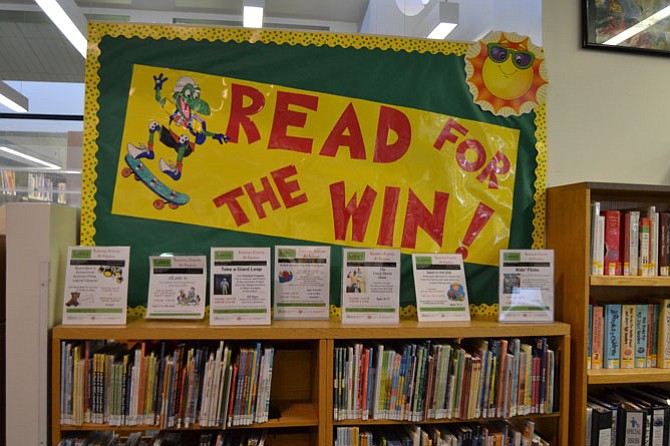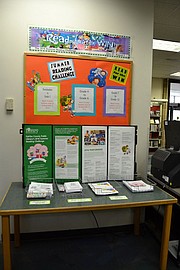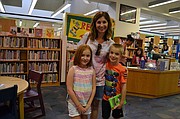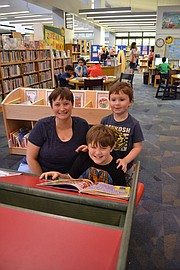 Summer is in full swing, and with it comes Fairfax County's annual Summer Reading Program. At Reston Regional Library, this year's "Read for the Win!" program provides young local residents with incentives to spend the summer immersed in literature.
"They can read any books," said Dorota Jakubowska, the youth services manager at Reston Regional Library. "The younger kids, preschool, even babies can … participate in our program because parents can read books to them."
Children are encouraged to read a different number of books based on their age group: preschoolers through third-graders should read 15 books for the summer, fourth through sixth grades should read 10, and those in the seventh through 12th grades, six books. When a child completes their reading log with the required number, they receive a coupon booklet to local stores and activities.
However, according to Jakubowska, most children aren't in it for the prize.
"When children participate in a summer reading program, it's not just because they receive a prize, but because they enjoy [reading] together with parents and younger siblings, and older siblings can read books to younger ones," Jakubowska said.
According to Jakubowska, the library also offers free events to children and adults of all ages, from story time to ESL classes and everything in between.
"There's so much going on," Jakubowska said.
Monique Chimento, a library patron, said the Summer Reading Program provides her children with encouragement to read, something they love to do already.
"It keeps his mind fresh and ready for the school year," said Chimento, referring to her son Austin, who attends Hunters Woods Elementary School. Austin's school offers students who complete the Summer Reading Program an opportunity to have lunch with the principal as further reward.
Austin's favorite books are the "Bad Kitty" series, "because they're really funny." His brother Wyatt, who attends Lake Anne Preschool, prefers "The Tortoise and the Hare" because he loves the animals. According to Monique, both boys love to spend time reading with her.

"We always pick up a book and read together," every night, said Monique. She believes it will help expand her children's vocabularies to start reading at a young age.

"It sets them up for success later in life," Monique said.
Librarian Mona Chandan has noticed many other residents who enjoy the program, as well. Chandan stressed that children enjoyed the freedom to choose their own reading material.
"They can read what they want, so they enjoy it," Chandan said.
Library patron Jennifer Cochran's children, Julia and Jack, have been participating in the program every year since preschool. They have also attended free events, including ones where the children were read stories, and some where they met authors.
According to Julia, her favorite part of the Summer Reading Program is receiving her coupon book. She loves the "Whatever After" books, a series where, as she puts it, "they went into fairy tales and they mixed it all up."
Jack loves the illustrations in the "House of Robots" series by James Patterson. Both plan to continue with the program again next year, according to Jennifer.
While the primary goal of the program is to encourage reading in the community, Jakubowska also hopes the programs and events will bring the community together into the library.
"Everybody's welcome in the public libraries, from babies to adults," Jakubowska said.