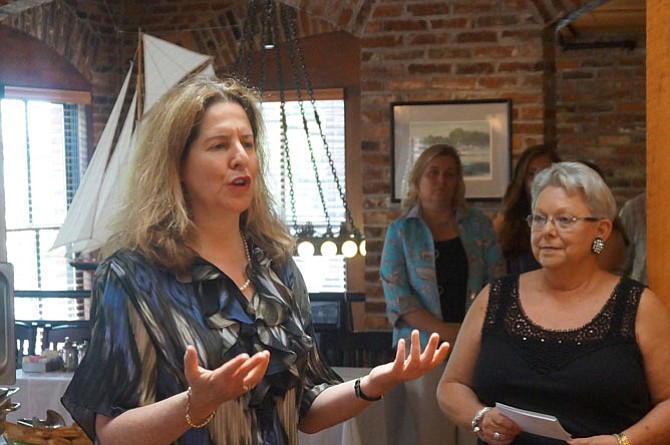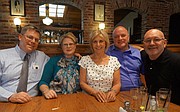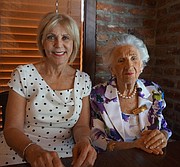 The Board of Lady Managers held its annual Spring brunch June 12 at the Union Street Public House Restaurant. The brunch is part of the organization's current fundraising pledge to raise $640,000 for the purchase of two state-of-the art neurology microscopes for Inova Alexandria Hospital Surgical Services.
"Our only mission is to raise money for the hospital," said Board President Connie Blood. "To date we have paid $243,000 of our current pledge and whatever money we make today will go towards our 2016 payment to the hospital."
The board's current pledge will fund two Leica OH‐5 neurology microscopes to support the hospital's goal of achieving accreditation as the first Comprehensive Stroke Center in the region. Neurosurgeons use the microscopes in brain, spine and microvascular surgeries. They may also be used for coronary bypass, aneurysm, plastic and reconstructive surgeries.
Founded in 1872, the Board of Lady Managers established the city's first medical facility with the charter of the Alexandria Infirmary. The board managed the Infirmary until 1941 when administration was turned over to a professional staff.

"For over 140 years, the Board has worked to build and strengthen the hospital and provide significant improvements in its medical technology and patient care," Blood said. "Your support here today will help us reach our goal."