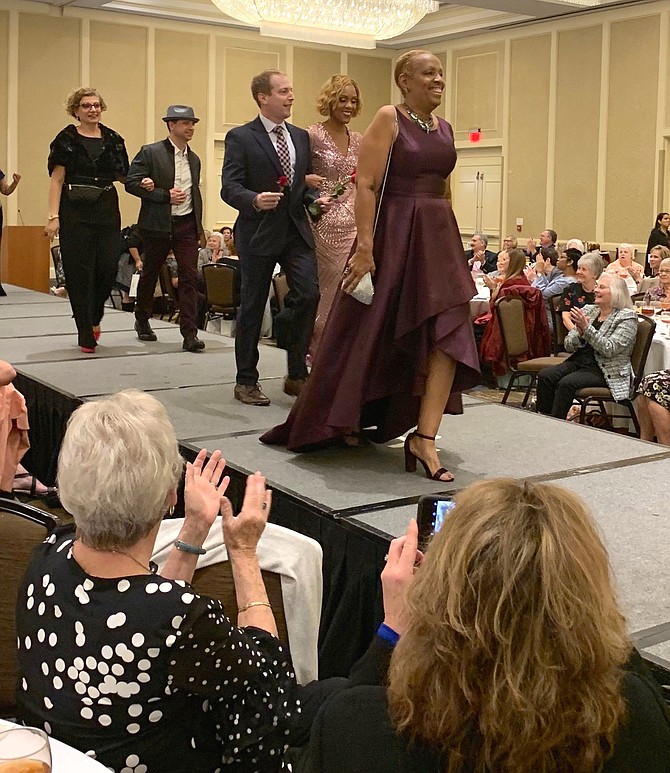 Volunteer models took to the catwalk at the Mark Center Hilton as the Board of Lady Managers held its annual fashion show, luncheon and silent auction Oct. 25 to benefit Inova Alexandria Hospital.
Strutting the latest fall fashions provided by Lord & Taylor, the annual event raises funds in support of the hospital, providing significant resources to improve medical technology and patient care.
The Board of Lady Managers was formed in 1872, under the vision and leadership of Julia Johns, to help establish and manage a "hospital for the sick," known today as Inova Alexandria Hospital. For over 140 years, the Board has raised millions of dollars in support of the hospital. A current pledge of $640,000 will fund two Leica OH‐5 Neurology Microscopes to support the hospital's goal of achieving accreditation as the first Comprehensive Stroke Center in the region.