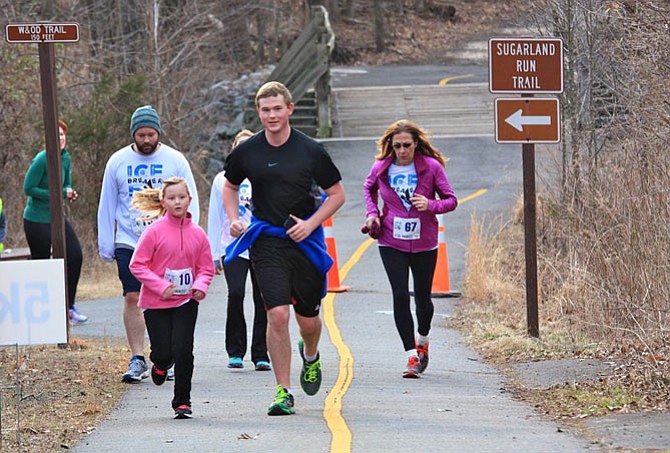 As spring approaches, Herndon has several upcoming family friendly March events. Saturday, March 12, 8 a.m. to noon, the Town of Herndon's Parks and Recreation Department will be coordinating the annual trout fishing derby. The participants meet behind the Herndon Police Station on the Sugarland Run Trail. Teens and adults ages 16 and up must have a valid Virginia State Fishing License to fish. Adults are not permitted to fish during children's fishing time.
Children ages 2-15 and their families can learn about fishing and experience a successful day catching fish. Kids must be accompanied by an adult, and a limited amount of fishing poles and bait will be available for use. Trout Unlimited will help clean and store your catch. Volunteers will be on hand to teach how to bait, cast, hook and cook a freshly caught dinner.
March 12, 9 a.m-3 p.m., the 2016 K-12 STEM Symposium will be hosted at the Nysmith School in Herndon. The free event includes exhibits, guest speakers and panel experts who will highlight engagement in STEM education and careers. Planned guest speakers include former Top Gun pilot Eric Schierling, Former astronaut Dr. Sandy Magnus, and program manager of Technology and Engineering Education and STEAM Integration of Fairfax County Public Schools Scott Settar. Over 40 exhibitors from the business, government, academia and nonprofit sectors will be represented at this event.
Activities for the STEM Symposium include hands-on interactions such as student robotics teams, flight simulator competitions, 3D printers and science and mathematics exhibits. Attendees will learn about academic competitions, after-school activities, special events, science and math enrichment courses, science fairs, government and industry STEM internships.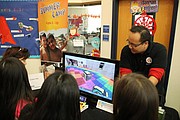 Herndon's Frying Pan Farm Park will be hosting Putting the Animals to Bed, designed for ages 3-6. Join this twilight tour and learn how farm animals settle down for the night. The tour is $8 per person and children must be accompanied by a registered adult. The event is 7 to 8 p.m. Wednesday, March 9; Thursday, March 10; Tuesday, March 15; and Thursday, March 16. Frying Pan Farm Park will host an Easter Eggstravaganza on Saturday, March 19. The Eggstravaganza event will be an opportunity to visit farm animals in the petting area and hunt for eggs in the field. Frying Pan Farm Park is located at 2709 West Ox Road, Herndon.
Sunday, March 13, Herndon's Parks and Recreation Department will host its second annual Ice Breaker Family Fun Run 5K. This event is for runners age 4 and up. Race starts at 8 a.m. at 200 Spring Street, Herndon (Northwest Federal Credit Union). The course will go through a scenic section of Herndon around the Herndon Parkway and Sugarland Run Trail. Pre-registration is $20 per runner and $25 on race day. Sport Tek T-shirts guaranteed to the first 800 registered runners.
Saturday, March 19 Herndon Community Center will host its Aqua Egg Hunt where children can collect as many floating and sinking eggs as possible in the time allowed. Participants are asked to be aware of the group selected when registering and arrive early to sign-in and receive their egg collecting bag. After the egg hunt, stay for an open swim which will begin at 4 p.m. Swim attire is required. Children 6 years and under must be accompanied by a parent in the water. Each group is limited to 30 children. $10 fee includes one parent and one child.
A new playground will be coming to Trailside Park in Herndon. Trailside Park is located at 1022 Crestview Drive, Herndon. The park includes grills, picnic tables and an open play area. A picnic shelter at Trailside Park is available to reserve for events. The new playground will feature a section for ages 2-5, ages 5-12, swings, and a new parent and child swing.