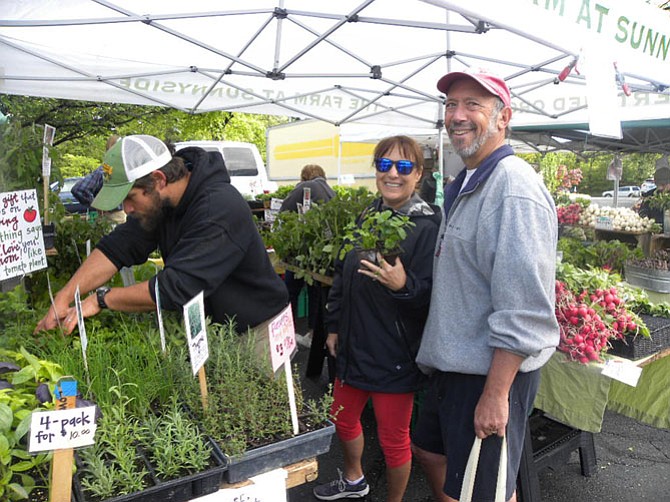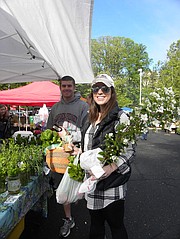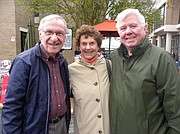 The Reston Farmers Market opened on Saturday, May 7 and Restonians showed up bright and early at the Lake Anne Village parking lot to buy vegetables, meats, dairy and to chat with vendors and neighbors.
This is the 19th season of the market. New vendors this year include Kiwi Kuisine, creamery Misty Meadows and The Farm at Sunnyside. The market will operate on Saturdays from 8 a.m. to noon until November (except for Sept. 24), rain or shine.
"We ordered the weather today," said market organizer John Lovaas, who along with his family, mingled with market-goers.
There is a diversity of products in the biggest market in the county, said Lovaas. One of the unique vendors is Breezy Meadow Farms, which sells Asian water buffalo meat. It is leaner, has 92 percent less fat, and 45 percent less calories than beef.
At the crafters' side of the market, is 11-year-old Zachary Wong, of Herndon, who is showcasing products he made using a 3D printer.
Farmers and vendors were not the only ones present. Fairfax Master Gardeners had a stall to help people with gardening needs. Presidential campaign representatives from both parties sat side-by-side with signs and pamphlets about the candidates.
Bill Threlked and two volunteers from Cornerstones were also there to administer tokens for the Supplemental Nutrition Assistance Program, SNAP.
SNAP at farmers markets makes good healthy eating accessible for people who receive the benefits. "Maybe they have transportation issues" or this is where they live, having SNAP accepted at the market means people can get their fruits and vegetables, said Threlked. SNAP tokens are matched up to $20.
For more information about vendors and events at the Reston Farmers Market, visit http://restonfarmersmarket.com/.