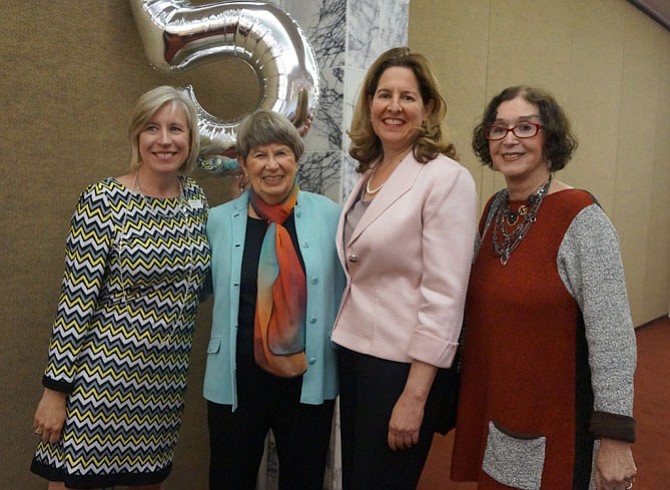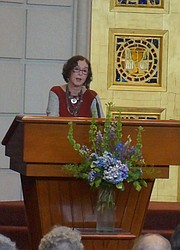 Award-winning author Judith Viorst was on hand May 17 as At Home in Alexandria celebrated five years as the city's only aging-in-place "village," a network of services that allows older residents to remain in their homes.
"This is not intended to be a fundraiser," said AHA executive director Cele Garrett. "It's a celebration of the first five years of what we have accomplished since we have been up and running."
Held at Beth El Hebrew Congregation, Viorst entertained the crowd with excerpts and ruminations on her latest book Wait for Me and Other Poems About the Irritations and Consolations of a Long Marriage.
Part of the growing nationwide "village" concept for seniors, AHA provides members with a variety of social events and an array of services, including transportation, errands, technology assistance, light home maintenance and other concierge-like work, carried out by certified volunteers.
"The idea behind the aging-in-place movement is to provide a network of support that enables residents to postpone the difficult decision to leave their homes for a continuing care or assisted living facility," Garrett said. "We are very grateful to our many supporters and volunteers and are working to expand some of our services to older residents who may not be able to afford a traditional membership."
For more information call 703-231-0824 or visit www.athomeinalexandria.org.