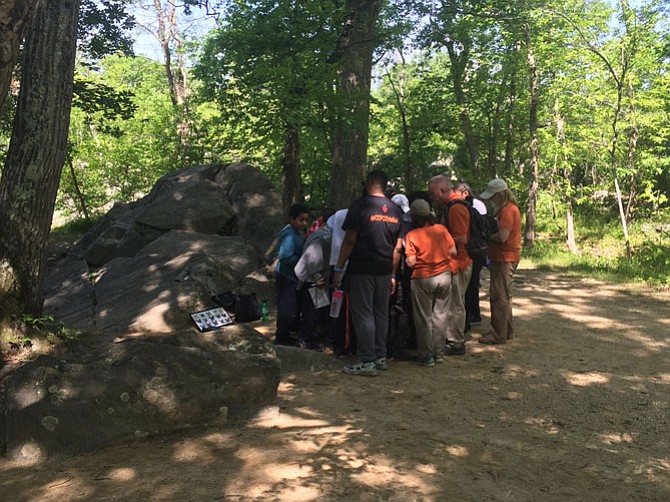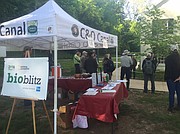 "For the Birds" took on a positive meaning this weekend as hundreds of scientists, students, teachers, and the general public explored and documented the birds and plants of the Chesapeake and Ohio Canal (C&O Canal) National Historical Park at the Great Falls Tavern's Bird Blitz. The event, part of the National Parks Services' BioBlitz weekend, was one in a series of "BioBlitzes" across the nation, all of which celebrate the centennial of the National Park Services.
Participants were divided into two groups, which included guest scientists from the Audubon Naturalist Society. The morning was spent walking through the park and identifying and recording bird species. Plant inventories were taken in the afternoon.
"We had 450 observations total during the two days and we spotted 211 different species," said Joshua Nolen, a biological science technician for the National Park Service.

When participants located a bird they took an audio recording or a photograph and uploaded to the iNaturalist website using a smartphone application where it was reviewed and identified by other scientists. "Our data got added to all the other data from the parks in the D.C. area," said Nolen. "We could look, at species from 18 different parks."
National parks across the country celebrated the Centennial of the National Park Service with more than 100 BioBlitzes and Biodiversity Celebrations on May 20-21.