Gennifer DeFilippo had the same thought each year as she watched some of her dance students walk away from performing, from dancing, from the arts. The reasons varied. Some dropped out because they felt they weren't good enough. Some saw it as a waste of time. Too often it was just too expensive. But DeFilippo knew the benefits of dancing, rehearsing, and performing reaped benefits far beyond the stage. Dancers achieved success in college and beyond because of what they learned in her class: hard work, diligence, discipline, and, of course, practice, practice, practice. If only she could keep these students involved, engaged. But how?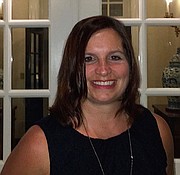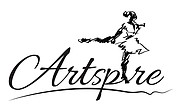 Then one day, after DeFilippo's students performed a benefit for women who had survived domestic abuse, she noticed how moved the women were by the dancers and their performance. DeFilippo knew she was on to something. "It really struck me how these two groups connected, how happy the girls were to perform for them, and how much the dancers inspired the women," she said. Realizing her vision, she launched a nonprofit, ArtSpireVA.
ArtSpireVA has a three-part mission: to inspire and uplift the downtrodden through performance, to expose the arts to underserved youth and keep them engaged and performing, and to encourage current students and dancers to volunteer and share their craft with those less fortunate. All of these objectives point to the same goal: inspire, create, share. Repeat.
Susan Doyle, owner of Zenergy Yoga in Alexandria, offered the proceeds from one of her yoga classes to ArtSpire. She shares DeFilippo's passion for the arts and for reaching out to those who need it most. "It saddens me greatly that there are young men and women here who have the talent and desire to pursue the arts, but not the resources," she said. "I think ArtSpire fills a great local need by providing this opportunity. I also love that ArtSpire seeks to share the arts with those who are experiencing emotional difficulties. I've seen firsthand how yoga can help people through difficult times and I know that the arts can do the same."
As the dance team coach at West Potomac High School, DeFilippo is in a prime position to spread her cause far and wide. And her dancers are only too eager to cooperate, performing at several area benefits including the 9/11 Hero's Run in September. They offer many dance workshops for youth in the area, and performed for 200 veterans and their families from around the country as part of SAVE Alliance's Spartan Weekend in Washington, D.C., benefitting efforts to improve the lives of veterans. And Christie Elise, Washington Wizards cheerleader and dance professional, has donated her time to ArtSpire as well, teaching classes in hip-hop and jazz throughout the year.
DeFilippo is grateful for the donations, which in turn fund tuition, performance tickets, scholarships, and costumes. She just bought brand-new tap shoes for one class. "Yes, I could have saved some money and given them used shoes. But new shoes stand for so much more. These little tappers want to dance their hearts out, and they know it's time to step it up in their very own, brand-new, shiny shoes. The key is to get them to rehearse and perform. That's where the art is."
ArtSpireVA is a nonprofit in Alexandria, dedicated to keeping the arts alive in the community, through performing for charity events, providing scholarships to students along with class and recital wear, providing performance workshops at local after-school programs, and providing tickets to local performances. To learn more or to make a donation to ArtSpireVA, email Gennifer DeFilippo atArtSpireVa@gmail.com.