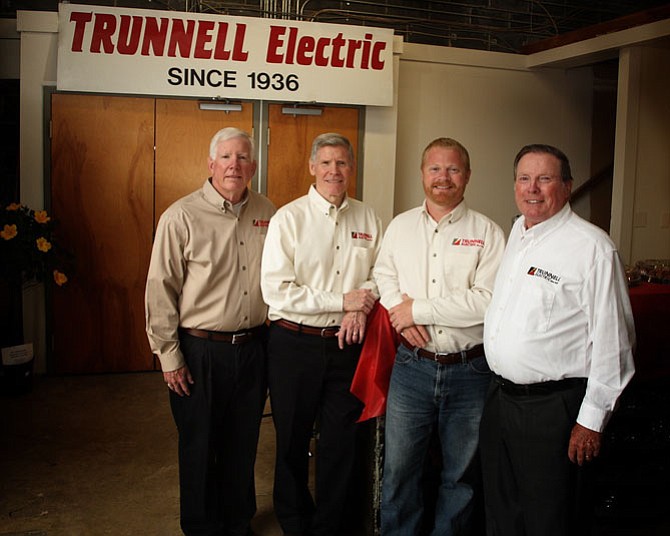 See more Trunnell Anniversary photos on Facebook.
Dozens of well-wishers gathered on Tuesday, May 17, at Trunnell Electric's 80th anniversary open house at its Rockville headquarters. Trunnell family members were present to welcome customers, employees, friends, suppliers, representatives of community organizations, and other stakeholders in the family-owned business.
VIP guests came from Therrien Waddell Construction Group; Associated Builders & Contractors; Independent Electrical Contractors; Pepco Holdings; Shulman Rogers; Payroll Network; Early, Cassidy & Schilling; Obsidian Business Solutions; Rexel Electrical Supply; Hopkins & Porter Construction; and CCCI, among others.
Trunnell Electric has served Maryland, District of Columbia and Northern Virginia residents and businesses since 1936. Three sons of co-founder Leroy "Dutch" Trunnell — brothers Jack, Lee and Rick Trunnell — are joined by grandsons Brad and Jeff in continuing the legacy.
Ginanne Italiano, president and chief executive officer of the Greater Bethesda Chamber of Commerce, presented company owners with a plaque commemorating eight decades of services to the community. Rebuilding Together Montgomery County Executive Director Christina Johnson was also on hand to commemorate the anniversary. The charity received contributions of $1,150, including matching funds from Trunnell Electric, directly from the event.
For more information, visit www.trunnellelectric.com.