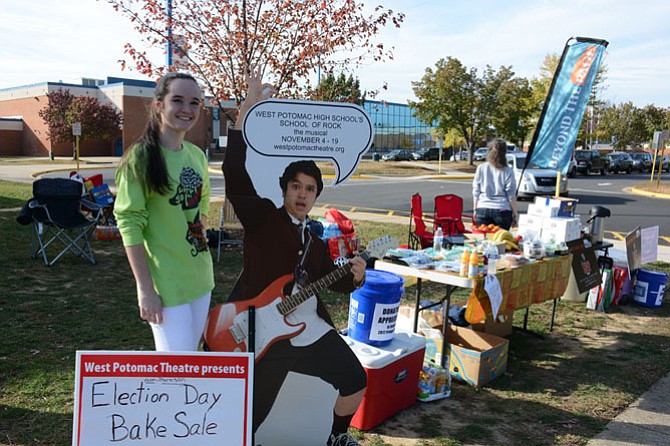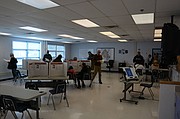 Chief election officer Doris McBryde said there were around 70 voters already in line at 6 a.m. when the polls opened at West Potomac High School. The turnout stayed steady through the morning and into the afternoon on election day Nov. 8.
One of the keys to continuing to move people through at a high rate of speed, she said, was new iPads Fairfax County purchased for each precinct to help check in registered voters. The devices allowed election officers to more quickly search by scanning a driver's license or using just the first two letters of a first and last name.
"We also kept a copy of our paper poll book as a backup," McBryde said, and kept it updated with all absentee voter information.
On a couple of occasions, McBryde said a voter who was registered to vote early or absentee had an issue with their ballot, either not showing up altogether or arriving late. In those cases, voters were able to show up on Election Day, void their previous ballot and vote that day.
By 1:47 p.m., McBryde said the precinct had processed 43.7 percent, 1,062 voters, not including absentees (which would be counted later that evening).
Aside from having to remind several campaigning parties to set up at least 40 feet from the entrance to the building, the chief election officer said the day had been running smoothly.
"Voters seem to think things are going well," McBryde said. "If they're happy, I'm happy."
Del. Paul Krizek (D-44) stopped by West Potomac after visiting the precinct at Bryant Alternative High School, which served the Bucknell precinct.
He said there was a heavy morning, like most precincts, followed by steady turnout through the afternoon. "It was representative of that community," Krizek said, "a lot of different nationalities, American citizens all proud to vote. It was nice to see."
One particular group of Latino voters he said had an issue where they thought they were registered but weren't. They were allowed to file provisional ballots. "It was all handled really well by the folks there," Krizek said.