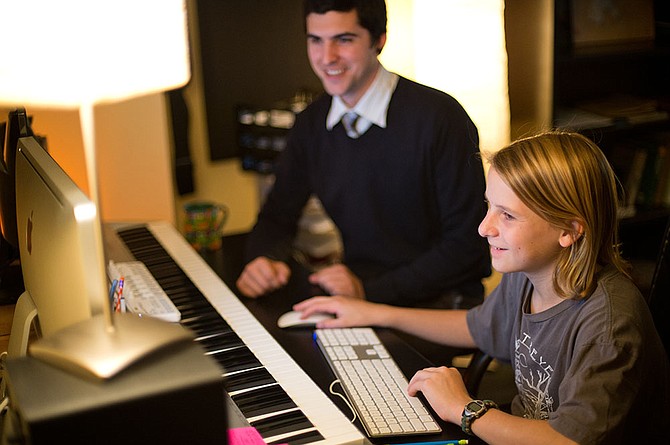 Alexandria — Fusion Academy Alexandria is a revolutionary private middle and high school where positive relationships unlock academic potential. We are a non-traditional community of learning with the smallest class size possible: one student and one teacher per classroom. This allows us to personalize curriculum for each student's unique strengths, interests, and learning style. We are also able to customize scheduling; students may enroll at any time (even mid-semester or during the summer) and take classes at a time of day that works best for them.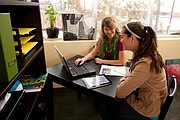 We just moved into our permanent campus space at 333 John Carlyle Street, Suite 100 in Alexandria. You are invited to see our new space and meet our team at an Open House on December 8th. You'll get to peek in our teacher-customized one-to-one classes, hang out in the Homework Café®, be inspired in our mixed-media art studio, and jam in our state-of-the-art recording studio. We'll also share student stories and the exciting things they have been working on since we started teaching in September.
Classes are offered at three levels: essential, college prep, and honors. From algebra to yoga and everything in between, we have a wide variety of classes to choose from. Students can enroll full-time, take classes for credit, or utilize our tutoring services. In addition to academics, we partner with outside therapeutic professionals to support students' emotional health and help foster a balanced life.
While it's impossible to put our students into categories, we generally serve students with the following backgrounds: accelerated/gifted learners, ADHD, dyslexia, mild learning differences, social challenges, school anxiety, or students with challenging schedules. Students who attend Fusion have one thing in common: traditional school isn't working
Fusion has over 37 campuses across the country in California, Connecticut, Illinois, New Jersey, New York, Texas, Virginia, and Washington D.C.
Antigone, parent from our Lake Forest, Illinois campus says: "The teachers at Fusion have offered my son the highest content classes with the perfect amount of purposeful homework for reinforcement. Accelerated learning and inspiration happens in the classroom. This has allowed for unique extracurricular activities and family time to enrich his life after school. Fusion provides balance between high academics and nurturing the childhood years. Everyone in our family is less stressed with this approach to learning."
Connect with us at FusionAlexandria.com to learn more and RSVP for the December 8th Open House.