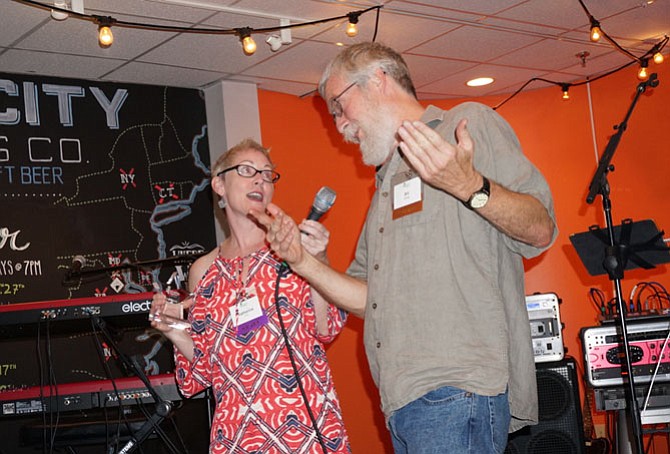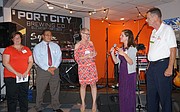 More than 160 people turned out Sept. 22 for Rebuilding Together Alexandria's Raise the Roof fundraiser at Port City Brewery, raising more than $50,000 to help low-income residents in the city.
"Since our event last fall, 900 volunteers have worked on 127 homes, nonprofit facilities and community spaces in Alexandria," said Rebuilding Together Alexandria President and CEO Katharine Dixon. "By improving housing conditions and common spaces that serve in-need communities, we hope individuals and families remain active members of their neighborhoods, keeping the city economically, socially and culturally diverse."
Led by Pastor Devon Earle, Fairlington United Methodist Church was recognized as Partner of the Year.
"For more than 30 years we have been working with Rebuilding Together Alexandria," Earle said. "It's been a way for us to make friends while serving our community."
Also recognized were Bill Berridge as Volunteer of the Year and Premiere Works Contracting as New Team of the Year.
"It's a privilege for our volunteers to work with Rebuilding Together Alexandria," said Chuck Shepherd of Premiere Works. "We just started this year and look forward to continuing our relationship."
For more information visit www.rebuildingtogetheralex.org.