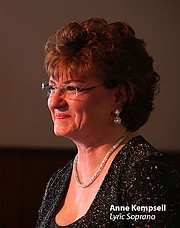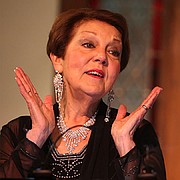 Art Guild of Clifton will hold a vocal recital and art exhibit Oct 15 at 3 p.m., at Clifton Presbyterian Church, 12748 Richards Lane, Clifton. Free will donations will benefit the Mary Lee Peterson Art Scholarship fund and are tax deductible. Students are not expected to give donations.
The public is invited to this music and art event. Included in the program is a vocal recital by Helen Rusnak (mezzo soprano) and Anne Kempsell (lyric soprano) offering works from the classics to Broadway — Vivaldi, Barber, Handel, and Saint-Saens with Broadway composers Gershwin and Berlin. Three generations of family will also perform. A reception will follow the concert.
Honoring the passing of a founding member, an exhibit will include the jewelry collection of Mary Lee Peterson, her works created during her years with the Guild.
This year, the Art Guild awarded a scholarship to a gifted artist from Centreville High School, now attending the Savannah College of Art and Design, studying a curriculum of set design for theater and film. With additional public support, the Art Guild will be prepared to expand their art scholarships for 2017. Fairfax County Public Schools will assist in this effort.
Details describing this event can be found at the Art Guild's web site (http://www.artguildofclifton.org/scholarship.html). Donations can be made on this page or mailed to Art Guild of Clifton, PO Box 288, Clifton, VA 20124.