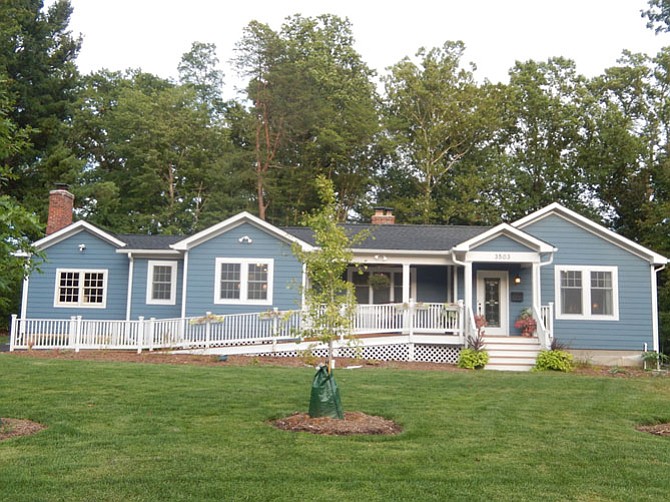 Cobbdale Assisted Living opened Sept. 1 in the City of Fairfax. But instead of being in an industrial-looking facility, it's in a renovated home in a quiet, established, residential neighborhood.
And that's just what Joey Lynch-Flohr, the owner and administrator, planned. After all, he explained, "It's my grandma's old house."
He grew up here and graduated from Fairfax High in 2006. And as his grandmother got on in years, she moved into Sunrise Assisted Living in Arlington.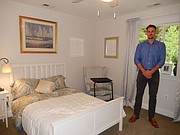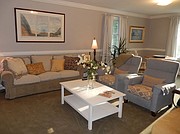 "I started working there to ease her transition," said Lynch-Flohr. "I was 23 then and wondering what to do with my life. Then I heard about GMU's master's program in Senior Housing Administration and enrolled, and now I've almost completed it."
Meanwhile, he enlarged his grandma's home at 3503 Burrows Ave. from 1,700 to 5,000 square feet. It now contains eight bedrooms with eight, individual bathrooms. It took 18 months to build them, with the renovation work completed in June.
"The old house, originally built in 1955, was gutted and completely rebuilt," said Lynch-Flohr. "Everything in it is new. Each room has individual temperature controls and a pull-cord system to call for help. They're also hooked up to Internet and cable TV, and everybody has a window."
The home is all on one level, so there are no stairs to climb, and ramps are at every exit. "There are also grab bars in the showers," added Lynch-Flohr. "And individual bathrooms attached to the bedrooms aren't the norm in small places like this."
Cobbdale Assisted Living has two, full-time nurses working three shifts of eight hours each for 24-hour staffing. And a chef, there from 7 a.m.-3 p.m., provides breakfast and lunch. For more information – including cost, pricing and availability – contact Lynch-Flohr at joey@cobbdaleassistedliving.com.
"It's a place for people to be that feels like home," he said. "As soon as they move in, it's their house. They can also use the spacious living and dining areas to relax, read, watch TV and socialize."
Besides catering to senior citizens, Cobbdale also offers memory-care services and is set up to take in people with varying degrees of dementia. "The goal is to provide people with a more personalized assisted-living option," said Lynch-Flohr. "It's for people to come and spend some years of their lives when they need a little more care."
Lynch-Flohr is also a new member of the Central Fairfax Chamber of Commerce and recently hosted a mixer/open house for the members so they could see the new facility. Attendees included Fairfax City Council members David Meyer and Ellie Schmidt.
"What Joey has created here is remarkable and represents the new frontier in providing quality care for older citizens," said Meyer. "It's safe, small and personalized and preserves a sense of home for people who can no longer live in their own homes."
Schmidt called it "refreshing to see an assisted-living facility like this in our city. It's impressive because it's very warm and inviting and modern, all at the same time."