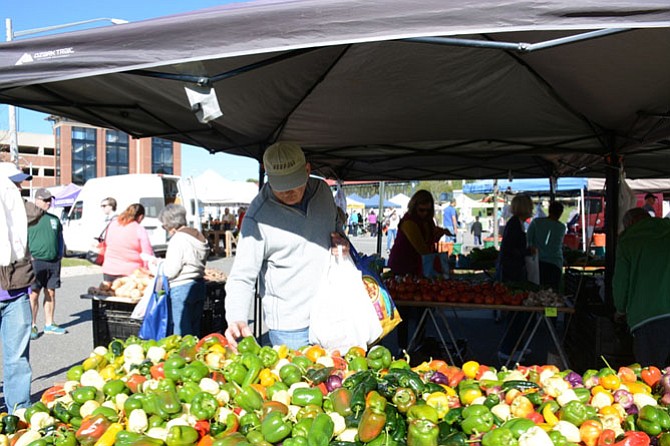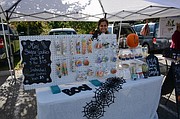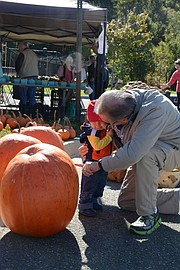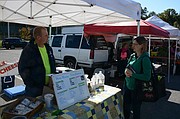 While many of the 11 farmers markets around Fairfax County will be closing in the next month, the market in Burke is one of the last two to shut down for the winter.
With Dec. 17 as its last scheduled Saturday of operation, it beats the McCutcheon/Mount Vernon market held at Sherwood Regional Library for longest-lasting. That one wraps up on Wednesday, Dec. 14.
Chelsea Roseberry, farmers market coordinator for Fairfax County, said this is the first year the Burke Market will be open into December. Normally it shuts down shortly after Thanksgiving.
"For some of our more successful markets," she said, "we've been asked by customers and vendors to extend the season."
Fall, not winter, was in the air however, on a crisp and brilliantly sunny Saturday, Oct. 15 at the Burke market.
Farmers and vendors from around Virginia and Maryland showed off their rainbow of peppers, array of pumpkins, as well as apples, squashes, radishes, tomatoes, dairy products and baked goods.
Political tents were set up a comfortable distance from the interior of the market. There's also Master Gardener Plant Clinic on-site for horticultural and landscaping questions.
The Burke Farmers Market runs Saturdays, from May 7 through Dec. 17, 2016, from 8 a.m. until noon. The market is located at 5671 Roberts Parkway in Burke, in the parking lot next to the Virginia Railway Express station. More information on Farmers Markets around Fairfax County is available online here.