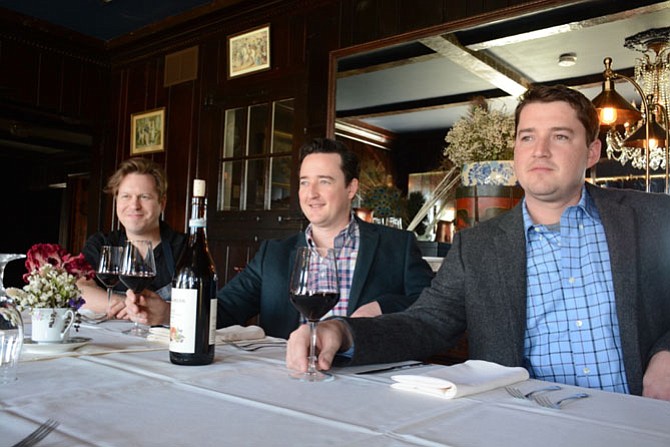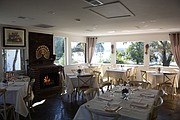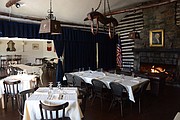 After being shuttered since November 2014, the restaurant at Cedar Knoll along the George Washington Memorial Parkway will have been re-opened for a year this December.
Executive chef and managing partner Andrew Holden of Warrenton saw the property was available in March 2015. Holden had been running his own catering business called The Joy of Eating.
"Somebody should do something with that place," Holden remembers thinking of Cedar Knoll. "The area is starved for a great restaurant."
Holden made a move for the property, and was chosen by the owner in August 2015. He and his partners took on a five-year lease with the option for two five-year extensions.
With the property sitting on George Washington's river estate, Holden said there was no desire to modernize the restaurant's interior. Renovations included flooring, paint, antique decor and lighting, as well as a new exterior awning.
"We're entrenched in the history of the area," Holden said. "And we want the neighborhood to feel that this is their place. We are essentially a community restaurant here in Mount Vernon."
Holden's menu, which he describes as "American cuisine, with regional ingredients — good food with our own style," changes seasonally.
Recent specials include Fricassee of Rabbit with Spoon Bread, Venison Filet and Royal Dorade with Shellfish Stew.
In the first year, Holden said the restaurant is performing "better than expected."
"It's wild to think back, from where we were standing to where we are now," he said.
One component of that success is the events-side of the business. Holden said they've had around 110 on the books for 2016, everything from weddings to birthday parties to funerals.
For Thanksgiving, Cedar Knoll will be serving special family-style meals from 12-5 p.m.
With a reservation, Holden said diners can fill out a pre-order form with dietary restrictions.
"We want it to still feel like at home," he said, "where everyone sits down and passes around food."
The Thanksgiving menu hasn't been set yet, but Holden said it will consist of "a mix of traditional items, with creative, season-appropriate items."
Look for additional special meals and events for New Year's Eve, Valentine's Day and Mothers' Day.
Cedar Knoll is located at 9030 Lucia Lane in the Fort Hunt area, off the George Washington Memorial Parkway. For more information and opening hours, visit www.cedarknollva.com. Reservations can be made by emailing reservations@cedarknollva.com or calling 703-780-3665.