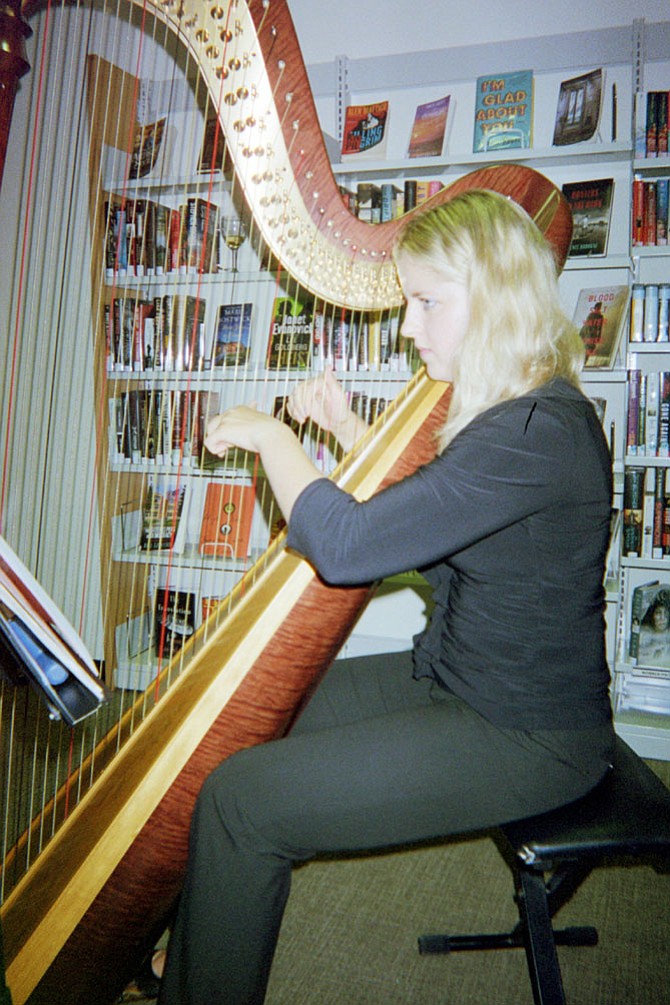 McLean — About 200 guests attended the eighth annual Library Jubilee: A Dolley Madison Squeeze, hosted by Dolley Madison Library in McLean on Saturday, Oct. 15. The Library Jubilee is the library's largest fundraising event each year, with the goal of raising $150,000 this year; last year's Jubilee raised $197,000. The Signature Sponsor, Friends of Burke Centre Library, gave $25,000 this year. The money provides funding for scholarships, the library's Summer Reading Challenge, the Changing Lives Through Literature program, and purchasing extra books, eBooks and materials.
"We raise money to enhance the library beyond the taxpayer funded budget, which includes the library," said Brian Engler, Chairman of the Board of Directors of the Fairfax Library Foundation. "We run programs called Changing Lives Through Literature for juvenile first-time offenders; another one is called Ready to Read Early Literacy Outreach for preschoolers in conjunction with public schools and the library. Our theme is based on the fact that Dolley Madison had a lot of parties called 'Squeezes' -- because you had to squeeze into them at the White House."
"It's really a celebration of the library. It brings together the different groups who support the library. We have elected officials, foundation staff, volunteers, librarians, authors and community business partners," added Abigail Fine, Director of Development at the Jubilee.
The special guest was New York Times Bestselling author Linda Castillo who writes mysteries and thrillers, including the popular Kate Burkholder series—crime thrillers set in Amish country. Castillo has published more than two dozen works, and has received industry honors including the Daphne du Maurier Award of Excellence, the Holt Medallion, and a nomination for the Rita.
The event included a silent auction, 50/50 raffle, open bar with cocktails, hors d'oeuvres, and a harpist for musical entertainment. In following the tradition of the Squeezes, they even served Dolley Madison's famous pink peppermint ice cream in her honor.