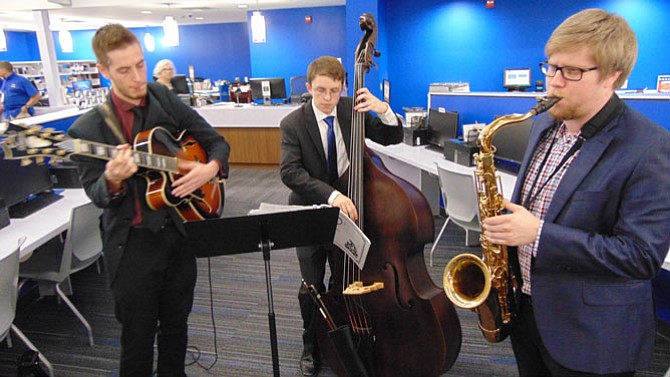 Burke — With the theme, "The Library Goes Hollywood," about 250 people attended the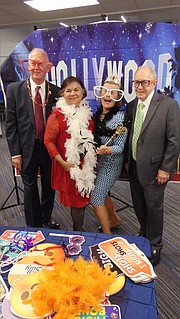 2017 Library Jubilee Gala Fundraiser at the newly remodeled Pohick Regional Library in Burke on Saturday, Oct. 21, 2017. This being the largest fundraiser of the year, the goal was to raise $120,000 for the Fairfax County Library system.
"What we're hoping to accomplish is that we will raise community support for Fairfax County Public Library for programs and services that provide enrichments to the programs beyond the county support for the library," said Susan Harman, Executive Director of the Fairfax Library Foundation.
Added Brian Engler, Chair of the Board of Directors for the Fairfax Library Foundation. "The Library Jubilee is our major annual event for fundraising for the Fairfax Library Foundation. We raise funds all year, of course, but this is the one where we really focus on getting a lot of people together who love the library, having a silent auction, raising money through ticket sales and through sponsorships."
The money goes toward programs and services for the library, which includes scholarships, special presentations like Summer Reading and the Book Club Conference, as well as some 30,000 picture books for under-served preschoolers at the library branches. Other programs include Changing Lives Through Literature, giving first-time juvenile offenders an alternative to formal court action, and Ready to Read Early Literacy Outreach, which brings interactive reading experiences to preschoolers. The newest funding area is the New American Initiative, which raises funds for English Language Learning materials.
The night brought together Foundation and Library leadership and staff, elected officials, published authors, business leaders, and library supporters who enjoyed hors d'oeuvres, cocktails, a silent auction, and a jazz trio from Mason Music Productions. Shirley's Catering and Peterson's Ice Cream provided the food and sweets.
At the silent auction, guests could bid on winery visits, hotel packages, and passes to Disney World, which were all donated by local businesses to support the library. There was also a photo booth and a visit from Marilyn Monroe.