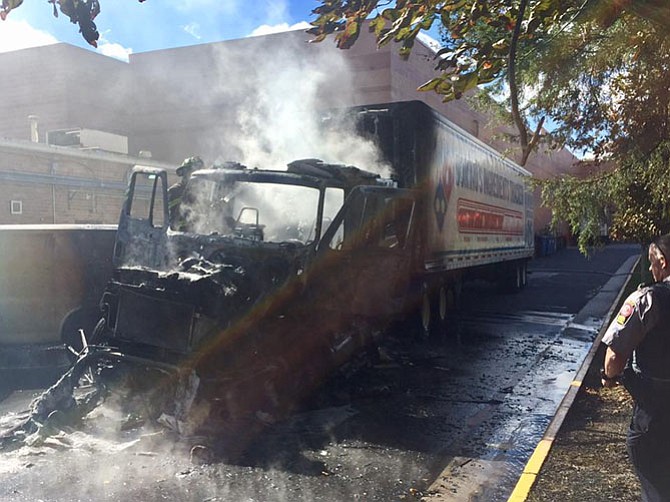 Firefighters from Battalions 7, 5 and 4 helped extinguish a burning tractor trailer in the 8900 block of Burke Lake Road on Saturday, Oct. 22, a release from Fairfax County Fire & Rescue said.
The truck was behind a building, where firefighters found it with the fire underway.
First responders were able to douse the flames fast enough to limit damage to the attached trailer, preventing the fire from spreading to the building.
As of going to print, Fairfax County Fire & Rescue did not respond to questions of whether a source or cause of the fire has been determined, or whether there were any injuries related to the fire.