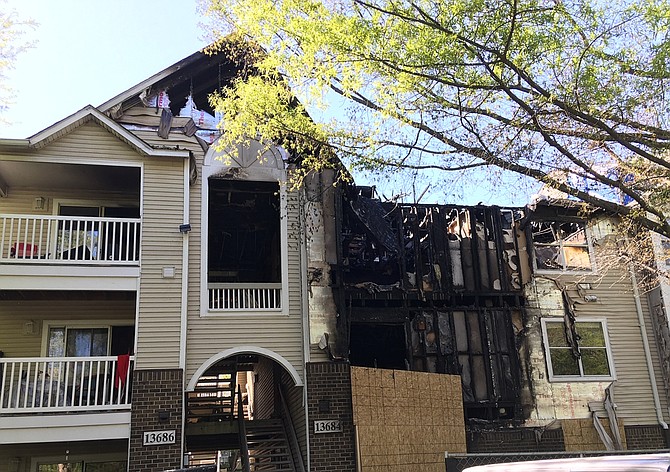 A fire last week at the Bent Tree Apartments in Centreville killed one person and displaced 30 others. Authorities identified the fatality as David Zimmers, 60, but no cause of death has yet been revealed.
According to the Fairfax County Fire and Rescue Department, firefighters responded early Monday morning, April 22, around 1:30 a.m., to the three-story, apartment complex after neighbors called 911. The blaze damaged 13 apartments total in two, six-unit buildings, plus another building.
The two-alarm conflagration brought 60 firefighters to the scene, including those from both Centreville Fire Stations 17 and 38. As of press time, fire officials had not released a cause of the fire, but the tragedy displaced some 30 residents, who were initially given help by the Red Cross.
Flames engulfed all three floors of the buildings involved. And while firefighters were able to quickly extinguish the flames, they remained on scene until around 5 a.m. to make sure no smoking embers began burning again. Damages are estimated at more than $610,000.