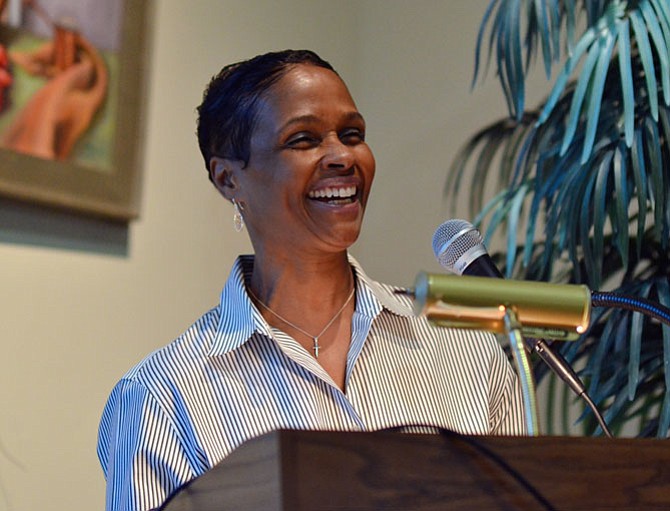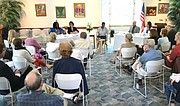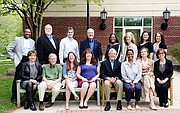 The lazy, hazy days of summer are now over. The flow of fall is upon us, which means it's time to close the grill and open the books. And if you've got any interest in exploring your creative side -- particularly your writing skills -- it's time to pull out your notepad and flip open your laptop. In four short words, the Great Falls Writers Group (GFWG) offers its clarion call to creative action:
"It's time to write."
On Thursday, Sept. 15th, from 11 a.m. to 12:30 p.m., the popular "writing family" will kick off its fall season at the Great Falls Public Library. The meetings -- free-flowing, fast-paced, and comfortably focused – typically include in-class writing assignments, dynamic literary discussion and frequent opportunities to hear from noted authors and journalists eager to share their passion for the craft. (The group also hosts the GFWG Book Festival, publishes an annual Anthology, and coordinates an annual writing contest and gala for young writers.)

This season, however, in response to community interest and in an effort to widen its literary embrace, GFWG will begin hosting evening meetings as well, with its second meeting of the month being held on Thursday, Sept. 29, from 7-8:30 p.m.
Hope Pannier James, a long-time Great Falls resident and an active member of GFWG, agrees that nighttime writing might be a fun and relaxing; a creative change of pace. On the idea of adding this new nighttime forum, Hope is happy.
"What great news, that GFWG will be holding meetings in the evening!" she says. "I am so excited for those who couldn't attend during the day to now have the same opportunity."
To assure overall continuity, the focus and content of the daytime and evening meetings will remain consistent, though ample opportunity for creative spontaneity and growth will still exist.
So summer is gone -- but that doesn't mean all the fun has to stop! If anything, it's only just begun. What's so warm and wonderful about the written word? The answer is easy. Come to the library to find out.
And while you're there, discover the inner book in you.