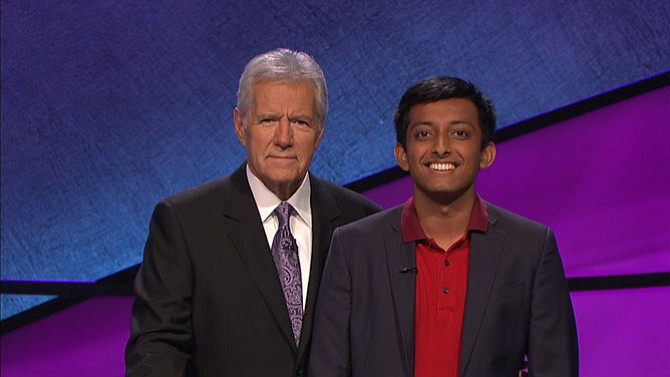 Siddharth Hariharan, a student from Herndon, will compete on America's Favorite Quiz Show® -- JEOPARDY! -- on Thursday, Sept. 15 on WJLA-TV. To watch the show, check your local listing for WJLA-TV (ABC) or visit or visit Jeopardy.com.
JEOPARDY!, America's Favorite Quiz Show®, and its host, Alex Trebek, are in their 33rd season in syndication. With 23 million viewers each week, JEOPARDY! is the top-rated quiz show on television, and has won several awards and distinctions over the course of its 30+ years on the air, including setting a Guinness World Records® record for the most Emmy® Awards won by a TV game show (33 Emmys). JEOPARDY! is produced by Sony Pictures Television, a Sony Pictures Entertainment Company; Harry Friedman is Executive Producer. JEOPARDY! is distributed domestically by CBS Television Distribution and internationally by CBS Television International, both units of CBS Corp.
For more information, visit Jeopardy.com.